Iconic Musician, Producer Barry Beckett Dies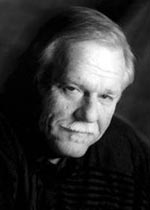 Legendary pianist, producer, and songwriter Barry Beckett died Wednesday, June 10, in Hendersonville, Tennessee. He was 66.
An architect of the profoundly influential Muscle Shoals sound crafted in Fame studios, Beckett first made his mark in Alabama. His unmistakable keys-playing can be heard on classics including James and Bobby Purify's "I'm Your Puppet," Percy Sledge's "When A Man Loves A Woman," Paul Simon's "Kodachrome," the Staple Singers' "I'll Take You There," and many more songs and entire albums by heavy weights including Bob Dylan, Linda Ronstadt, Wilson Pickett, Aretha Franklin, Bobby Womack, Billy Burnette, The Everly Brothers, Willie Nelson, Bob Seger, Rod Stewart, Joe Cocker, Joan Baez, Delbert McClinton, John Prine, Dire Straits, Rosanne Cash and Jerry Jeff Walker.
After moving to Nashville, Beckett became a sought-after producer whose skills behind the boards were only matched by his ear for auspicious new talent. The producer of Kenny Chesney's first two albums, Beckett also produced projects by Alabama, Jason & The Scorchers, Hank Williams, Jr., KT Oslin, Lee Roy Parnell, Eddie Raven, and many others.