Iconic Country Duo Helps BMI Honor TV Exec at Broadcast Industry Fundraiser
BMI helped the Broadcasters Foundation of America raise more than $450,000 on March 6, by sponsoring a performance by GRAMMY award-winning duo Sugarland at the 2019 Golden Mike Awards, held at The Plaza in New York. Country superstars Jennifer Nettles and Kristian Bush paid tribute to Nexstar Media founder and Chairman Perry Sook, who was this year's Golden Mike Award honoree, with an inspiring show featuring some of their biggest hits, including "Baby Girl" which was the duo's debut single and rose to #2 on the Billboard Country Charts.
The BFOA's mission is to provide support to broadcasters who find themselves in acute financial need due to a critical illness, accident, advanced age or other serious misfortune. BMI President and CEO Mike O'Neill currently serves on the Foundation's Board of Directors.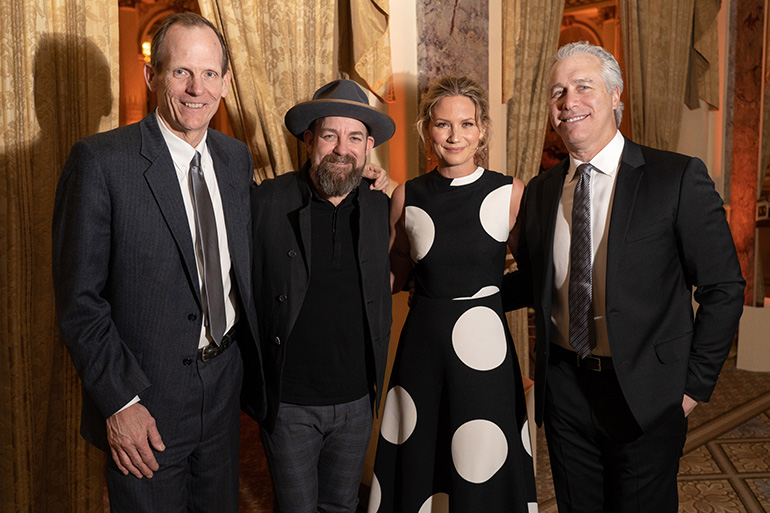 BMI catches up with Sugarland before their performance at the 2019 Golden Mike Awards in NYC. Pictured (L-R) are: BMI's Dan Spears, Sugarland's Kristian Bush and Jennifer Nettles and BMI's Mike Steinberg.