GRAMMY-Nominated Songwriter Helps BMI Educate Midwest Restaurant Owners on Music Copyright Issues
BMI conducted a seminar recently on music licensing (1/14/19) at the Mid-America Restaurant Expo in Columbus, Ohio, where attendees learned about Copyright Law and how to legally offer live or recorded music in a restaurant or bar. The presentation included remarks from GRAMMY-nominated singer-songwriter Will Bowen, who spoke to the group about life as a Nashville songwriter and the crucial role that BMI plays in his career. The Cleveland native also talked about how important the licensing fees that restaurants pay are, and that they allow songwriters like him to continue to write music for living. The session concluded with Bowen performing "Ohio," a nostalgic song he penned about his experiences growing up in the state.
The Mid-America Restaurant Expo, which is put on by the Ohio Restaurant Association, attracts more than 4,000 experts, exhibitors and operators from throughout the Midwest to discuss the latest trends and topics affecting the restaurant industry.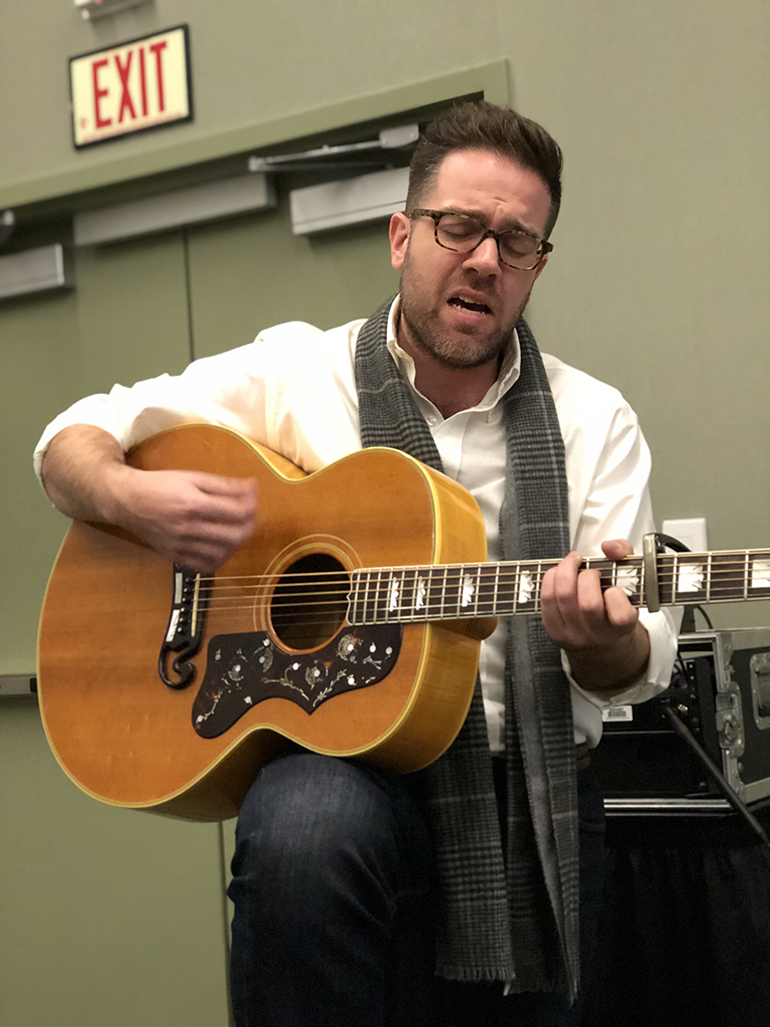 GRAMMY-nominated BMI songwriter Will Bowen performs at the Mid America Restaurant Expo in Columbus, OH.