Georgia State Law School Hosts Panel on Copyright Law
BMI's Byron Wright and Dave Claassen Participate in Discussion Held Oct. 2
BMI's Byron Wright and Dave Claassen visited Georgia State Law School Thursday, October 2 to take part in a panel highlighting contemporary issues within entertainment law and copyright spheres. Along with Atlanta entertainment attorney Kiesha Perry of Perry Law Group, Wright and Claassen discussed key roles of performing right societies and how BMI functions within the entertainment industry as a whole.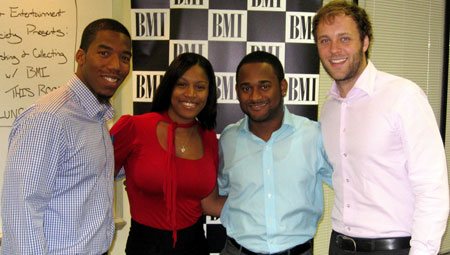 Pictured are (l-r): President of the GSU Sports & Entertainment Law Society Thomas Cuffie II and Perry Law Group's Kiesha Perry, with BMI's Byron Wright and Dave Claassen.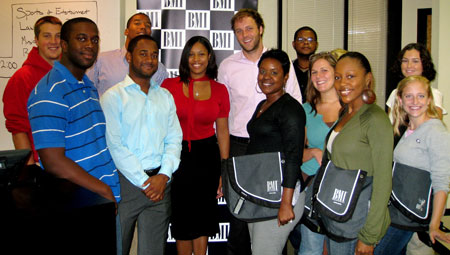 The panelists smile for the camera with Georgia State Law School students.