GAC Introduces 'The Hitmen of Music Row'
BMI Award-Winning Songwriters Bob DiPiero and Jeffrey Steele Star in New Show
This fall, past BMI Country Songwriters of the Year Bob DiPiero and Jeffrey Steele will grin for omnipresent cameras, let viewers in on their jokes and welcome curious eyes and ears into the world of Nashville hit songwriters. DiPiero and Steele, along with co-writers and cohorts Craig Wiseman and Tony Mullins, star in The Hitmen of Music Row, a new reality series on GAC.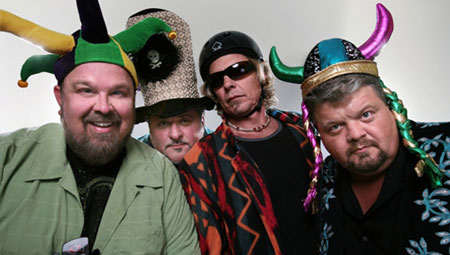 Pictured (l-r): Pictured are (l to r): Tony Mullins, Bob DiPiero, Jeffrey Steele and Craig Wiseman.
"Everyone wants to know what it's like to be in the music industry, and what we do on this show is pretty much it." says Steele. "We are out there (in the world) like everybody else, seeing life and figuring out how to put it into words."
Steele's stacked catalog of singalongs includes Montgomery Gentry's "Hell Yeah" and "Speed;" Trace Adkins's "Chrome;" Tim McGraw's "Cowboy in Me;" and Rascal Flatts' "What Hurts the Most." DiPiero counts George Strait's "Blue Clear Sky" and "Cowboys Like Us;" Shenandoah's "Church on Cumberland Road;" Montgomery Gentry's "If You Ever Stop Loving Me;" Reba McEntire's "Little Rock;" and Ty England's "Should've Asked Her Faster," among the countless hits he's penned for the stars. Frequent collaborators, the two also co-wrote Montgomery Gentry's smash "Gone."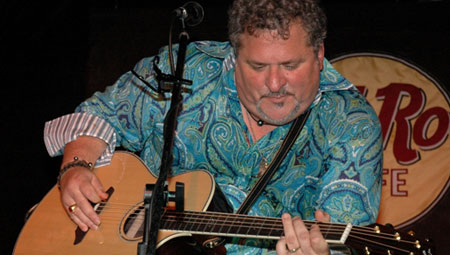 Bob DiPiero
When the hitmakers aren't writing or performing, the cameras will keep rolling, following the four characters through side-splitting adventures and everyday quandaries that later resurface in their songs.
"I know there'll be that one cynic who will say, 'They didn't just write that,' but we did because that's what we do," DiPiero says of the group's uncanny ability to collaborate while "in the moment." "Some people are going to watch the show and think that stuff didn't really happen, but it did. It's REAL reality television. We are as real as you can stand."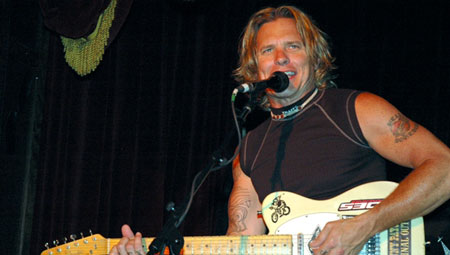 Jeffrey Steele
The Hitmen of Music Row premiered Wednesday, September 26 on GAC at 7pm. For upcoming show times, please visit www.thehitmenofmusicrow.com or www.myspace.com/thehitmenofmusicrow.