Gabe Dixon Co-Pens New Nashville Anthem 'Music Calls Us Home'
Nashville-based BMI songwriter Gabe Dixon recently lent his considerable songwriting and vocal strengths to the Nashville Convention and Visitors Bureau's robust new marketing campaign: Along with fellow Music City singer-songwriter Jeremy Lister, Dixon co-wrote and performed "Music Calls Us Home," a song currently leading the city's promotional charge. A corresponding music video is currently airing on GAC, while an abbreviated version of the video debuted as a commercial during the Music City Bowl on ESPN.
The decision to feature Dixon's piano-drenched pop instead of Nashville's better-known export, country music, reflects the growing diversity not only of the town's bustling music community, but of the city itself.
Dixon has made turning taste-making heads a career-long habit. A classically trained pianist, the young musician supplied the piano for Paul McCartney's album Driving Rain, along with the legend's internationally televised performance "Concert for New York City." With his own band, the Gabe Dixon Band, Dixon produces a rare sound that is as intelligent as it is infectious, prompting the Tennessean to proclaim he "deserves to join the ranks of Jackson Browne and early Elton John in the pop pantheon." The Gabe Dixon Band's eponymous 2008 release is out now on Fantasy Records.
To view the video for "Music Calls Us Home," click here.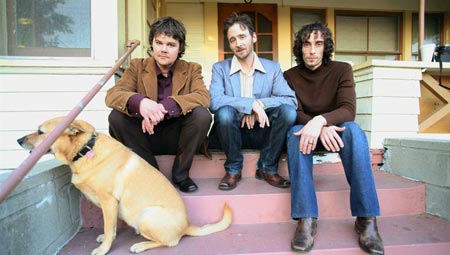 The Gabe Dixon Band, pictured above, consists of (l-r) Gabe Dixon, bassist Winston Harrison and drummer Jano Rix.