French Quarter Festival Celebrates 32 Years
The largest free music festival in the south offers a wide variety of regional acts
The musical heritage of New Orleans runs deep and wide. In addition to the city's stature as the birthplace of jazz, New Orleans popularized traditions such as gospel brunches and second line parades, which are celebrated today far beyond the Vieux Carré.
French Quarter Festivals, Inc., is a nonprofit dedicated to not only preserving the city's unique culture, but promoting it. The 32nd French Quarter Festival, to be held April 9-12, will offer more than 250 acts on 20 stages. The festival will once again feature a colorful mélange of genres, including contemporary and traditional jazz, funk, folk, gospel, rhythm and blues, Zydeco, classical and cabaret. Quite simply, if you like music, you'll find something you like at the French Quarter Festival.
For the sixth year running, BMI will host a stage at the festival to shine a light on songwriters, the true heartbeat of every genre. Held in the center of the French Quarter in the scenic courtyard at The Historic New Orleans Collection, the stage will feature 16 acts, including Colin Lake, Andrew Duhon and Kristin Diable. Mark Mason, BMI Executive Director, Writer Publisher Relations in Nashville, says this about the company's involvement, "BMI's stage at the FQF underscores our role as an early career counselor and support system for New Orleans songwriters and bands. We're happy to participate in such a vital way." According to Greg Schatz, the festival's Entertainment Manager, the stage grows in popularity each year.
"The last few years, it's been beyond capacity, and we've had to stop people from coming in so it wouldn't go beyond fire code," Schatz says. "It's a cool concept, and it really allows people to showcase their material, which is great. People like it, so we must be doing something right!"
"We have a lot of great songwriters in New Orleans, but we never really had the songwriting scene like Nashville," says Reid Wick, a Senior Project Manager in the regional office of The Recording Academy who both volunteers for and plays at the festival. "Most people work in isolation as opposed to in collaboration — like you find on Music Row — so any opportunity to foster that scene is something I've been interested in working on."
Held just a couple of weeks before Jazz Fest — which hosts local artists alongside renowned acts from all around the globe — the French Quarter Festival focuses on regional sounds, serving as the biggest showcase of Louisiana music on the world's stage.
"The French Quarter Fest really is the local festival," enthuses Wick. "With the exception of an international stage that pretty much focuses on international and traditional jazz musicians that come to town to actually play in the style of traditional New Orleans jazz, every other stage is almost exclusively local acts or acts from South Louisiana."
Wick says that since much of the regional music is dance oriented, this provided an opportunity to find a way to highlight singer-songwriters while providing a greater variety in the festival offerings.
In addition to supporting local acts — and local songwriters — what truly distinguishes the Festival is that it's a community effort, with more than 2,000 volunteers integral to the success of the event. With nearly three quarters of a million attendees last year — and an economic impact of over $250 million — the festival has grown to be the largest free music festival in the south, continuing to attract visitors from near and far.
"Attendance has been really strong," Wick says. "I think the growth has come from a lot of people outside of New Orleans."
For festival information, visit www.fqfi.org.
Showcasing BMI Artists
Kristin Diable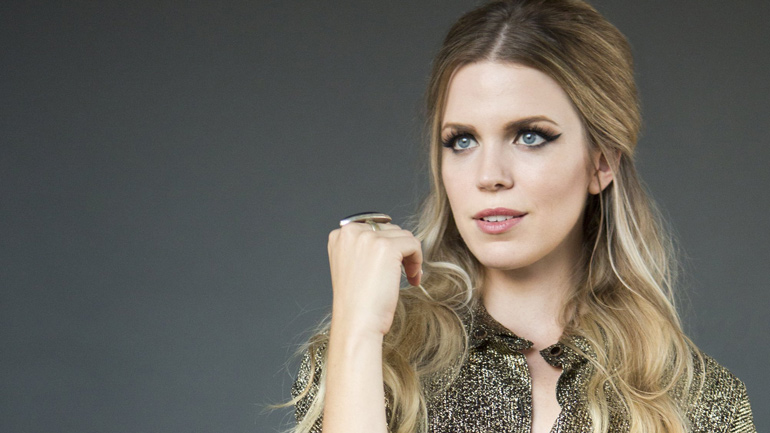 After a stint in New York City, Baton Rouge native Kristin Diable (her first show was a battle of the bands at her hometown YMCA) now calls New Orleans home. Diable has played the BMI stage at the French Quarter Festival every year since it started. For her, playing the festival is not only a tradition, but a lot of fun.
"It's free, and you can drink in the streets with no reserve"
she explains, checking in just hours before taking the stage at the Louisiana Music Factory, a home court gig before she hits the road for the rest of the spring. "It's a very merry bunch!"
Diable, who recently graced the cover of Offbeat Magazine, recently released her latest album, Create Your Own Mythology. Produced by the incredibly in demand Dave Cobb (Jason Isbell, Sturgill Simpson), Diable's latest effort — NPR praised her "unabashed delivery" and her "yeah-you-right swagger" — defies categorization, calling to mind '70s pop with a modern edge, though the soul of New Orleans is always palpable in her music.
Andrew Duhon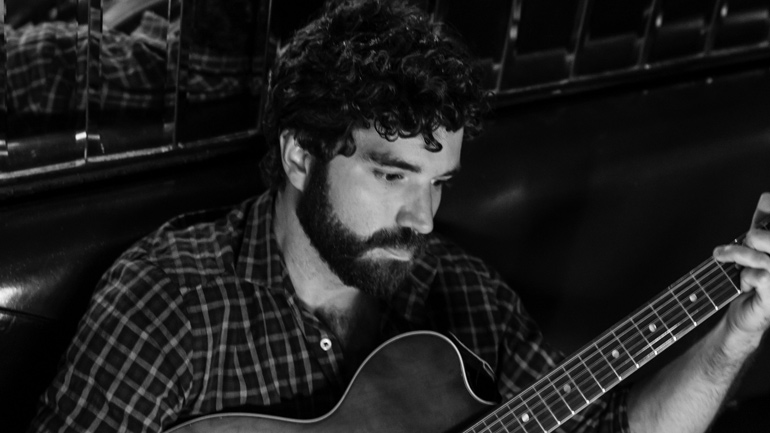 Born in Metairie, New Orleans-based Andrew Duhon has played the French Quarter Festival multiple times, but says that one of his favorite memories was as a festival attendee rather than a performer.
"I woke up to beautiful weather, realized that not only was it French Quarter Fest Saturday, but that the next day I was headed to Nashville to record my first album"
Duhon recalls. "No matter what, from then on, those songs would exist. That thought was insane to me. I brought a flask and a gas station cup of soda to Woldenberg Park and stretched out in the grass in front of the Pavilion Stage."
Duhon jokes that "the secret's out" these days and there isn't always room to stretch out in the grass anymore, but he says the festival feels special because of the hometown spirit, where friends support each other and catch each other's shows.
Duhon released the critically acclaimed The Moorings last fall, a stunning collection of literary inspired, blues-tinged folk.
Colin Lake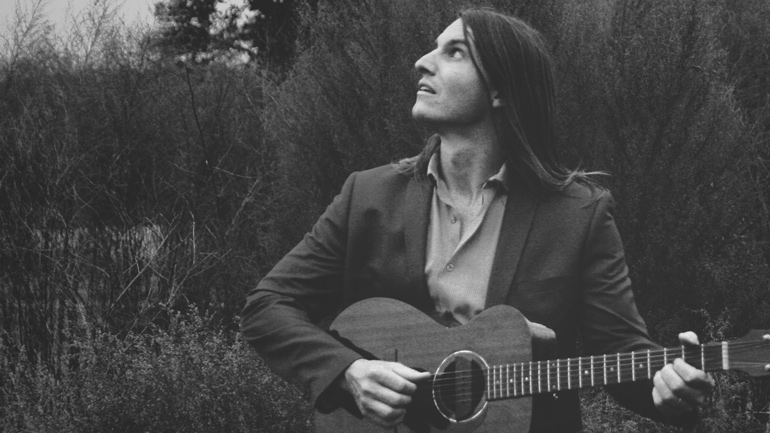 Six years ago, Seattle native Colin Lake was visiting New Orleans when, like many before him, he fell in love with the city. He also fell in love with his wife, who he met at the airport after attending Jazz Fest for the first time. He's thrilled to return to the French Quarter Festival.
"I am in no way pandering here, but the audiences are just incredible"
Lake says. "I usually play on the BMI stage, and every show I've ever played at the French Quarter Fest has some of the most wonderful fans. The people, whether they're from New Orleans and it's just their time of year to shine and be out enjoying all the local music, or whether they're in town to soak it up, I just can't say enough about the happy vibe that's going on."
Lake, a regular on the festival circuit — he's also played Jazz Fest, Austin City Limits, Hangout Festival, and Key West Songwriter's Festival — is excited to play some new songs from his latest album One Thing That's For Sure on the BMI stage this year.
"There's something about springtime in New Orleans," Lake admits. "Love is in the air."
---