Frances Preston receives Lifetime Leadership Award from Radio Ink
Frances Williams Preston was honored at Radio Ink's 10th annual presentation of its Lifetime Leadership Awards on November 28, 2012 at The Harvard Club in New York City. Frances, who passed away earlier this year, served as BMI's President & CEO from 1986 to 2004. Mike O'Neill, BMI's Senior Vice President, Repertoire & Licensing, spoke about Frances' achievements and presented the award to her son, David Preston, BMI Director, Writer/Publisher Relations.
The coveted award recognizes individuals who have exemplified outstanding leadership and service to the radio industry. Legendary longtime BMI member, the late Dick Clark, was also honored with this prestigious award. Previous recipients have included: Ralph Guild, Lowry Mays, Gary Fries and Eddie Fritts, Gordon Hastings, Bill Burton, Ed McLaughlin and Jerry Lee.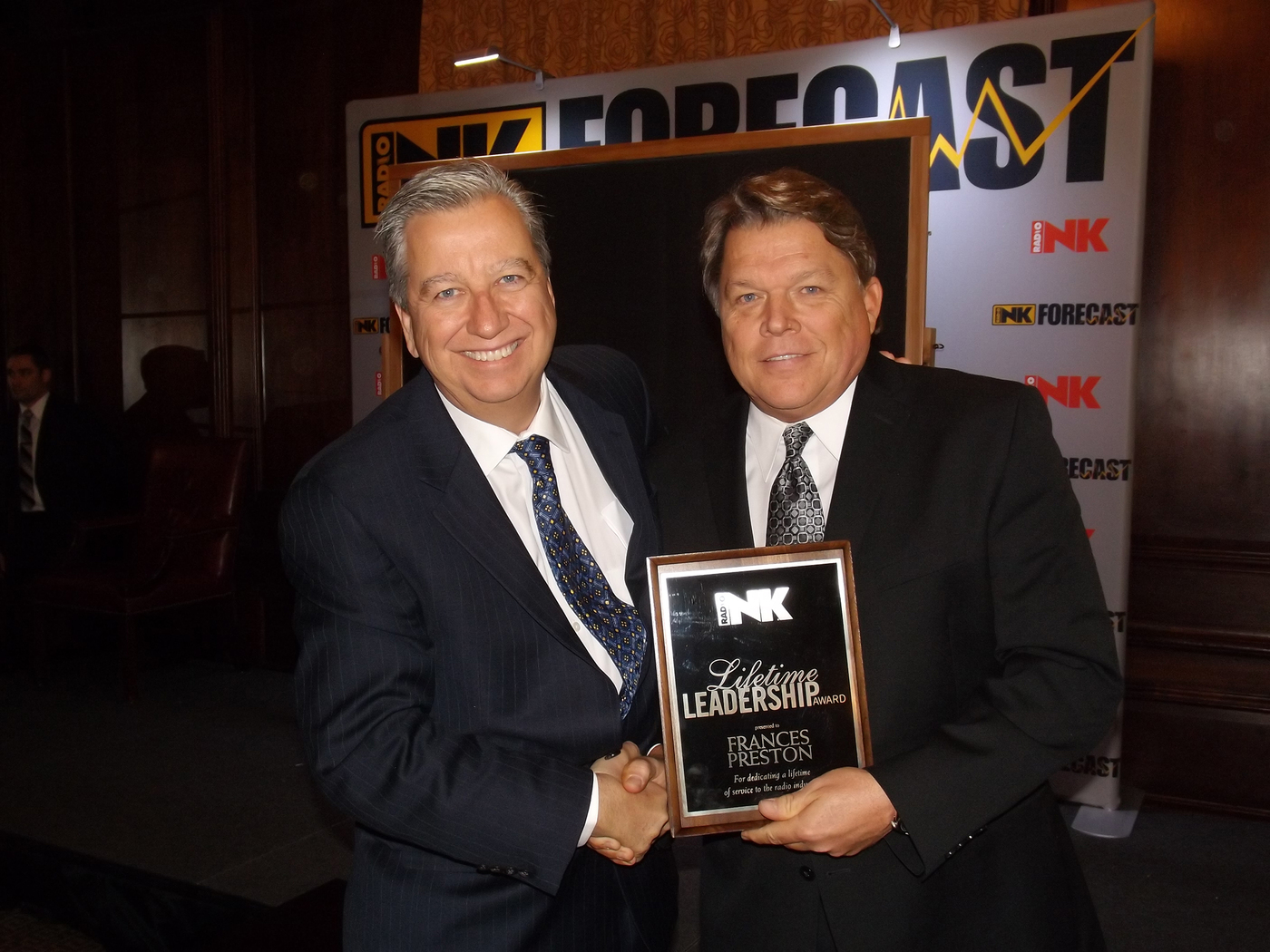 Pictured are Eric Rhoades, Publisher/CEO, Radio Ink Magazine and BMI's David Preston.