Festival Miami Celebrates 25 Years of Diverse Musical Offerings
The 25th Annual Festival Miami, presented by University of Miami's Frost School of Music, opened South Florida's art season October 9 and concluded November 3. BMI was represented at the festival, which comprises a four-week series that contains a blend of artistically and culturally diverse music and educational opportunities. Festival Miami offers 20-30 concerts each season, providing for people of all ages and income levels the chance to be enriched by live musical performances. This festival strives to combine three distinct components into each season: the presentation of internationally known renowned gust artists; world-class performances by the Frost School's widely known artist-faculty and student ensembles; and an educational component, which includes open rehearsals, master classes, and lectures.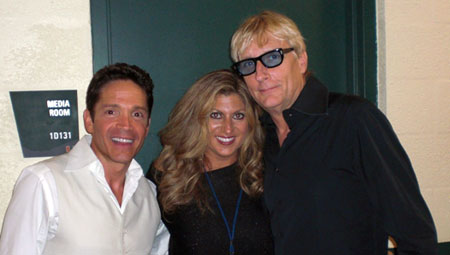 (Photo l-r) BMI affiliate Dave Koz; BMI Associate Director, of Film & Television/UM School of Music alum, Anne Cecere; BMI Affiliate/UM School of Music alum Will Lee
Some of the highlights included Festival Miami's Bruce Hornsby & Friends concert with performances by BMI composer/artists/UM alums Tom Scott, Dave Koz, Jorge Villamizar, Jon Secada and Will Lee. In addition, BMI songwriter/artist Lari White visited music business and music engineering students to discuss running her own label while being a recording artist. BMI Associate Director, Film & Television, Anne Cecere was also on hand to conduct a lecture at the School of Music where she shared her knowledge on music publishing and the significance of a performing right organization.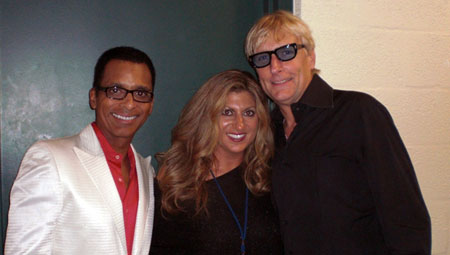 (Photo l-r) BMI Affiliate/UM Alum, Jon Secada; BMI Associate Director of Film & Television/UM School of Music alum, Anne Cecere; BMI Affiliate/UM School of Music alum, Will Lee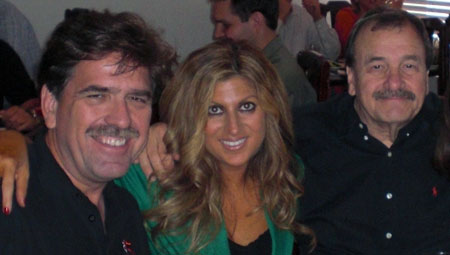 (Photo l-r) Head of The Frost School's Music Business and Entertainment Industries program, Ray Sanchez (MBEI); BMI Associate Director of Film & Television/UM School of Music alum, Anne Cecere; Chair of the Music Media and Industry Department, Frost School of Music, Jim Progris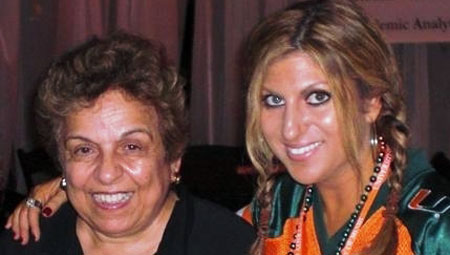 (Photo l-r) President of University of Miami, Donna E. Shalala and BMI Associate Director of Film & Television/UM School of Music alum, Anne Cecere