Emerging BMI Artist Helps Celebrate Colorado Restauranteurs
The Colorado Restaurant Association's 2021 Lifetime Achievement Awards were highlighted by a performance from up-and-coming BMI singer-songwriter Chance Pena. The 21-year-old Tyler, Texas native, who currently resides in Los Angeles, appeared on The Voice when he was just 15 years old only to go on a few years later to co-write "Conversations in the Dark," the first single off John Legend's album Bigger Love, which earned the R&B legend a GRAMMY earlier this year. Pena's songs have also appeared on ABC's Nashville and in the critically acclaimed film Five Feet Apart. The CRA's Lifetime Achievement Awards recognize restauranteurs in the state of Colorado who have made significant contributions to the foodservice industry.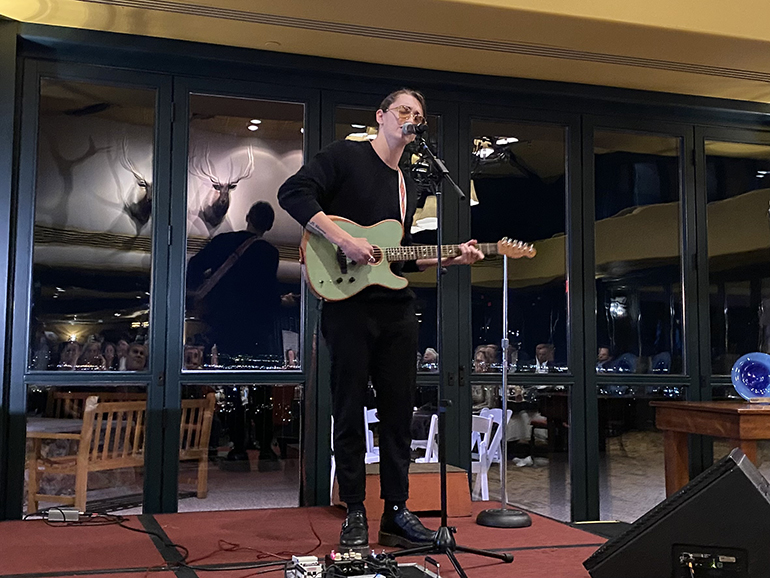 BMI songwriter Chance Pena performs at the CRA's Lifetime Achievement Awards.