Crowded Holiday Film Season Keeps Composers Busy
Steven Spielberg, David Fincher, Roman Polanski, Meryl Streep: Hollywood's year-end release schedule is so packed with high-profile films and big names, even the staid New York Times referred to it as Hollywood's "big binge."
That's good news for movie fans and even better news for film composers, who have been working overtime to fill the demand for music created by this studio frenzy.
Many end-of-year releases feature a holiday plot, allowing composers to reach into a bag of tricks normally unavailable to them. William Ross, who composed the score for A Very Harold & Kumar Christmas, says the holiday setting provided a unifying element for the motley comedy.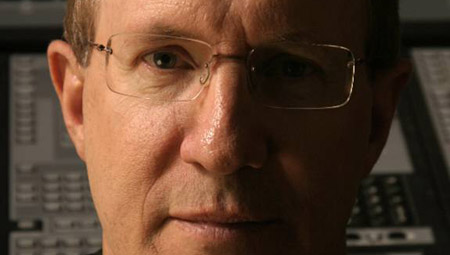 William Ross
"The movie is all over the map, so having something we could use as an emotional anchor like 'Joy To The World' or 'Jingle Bells' was really helpful," William says.
William is no stranger to the holiday genre, having worked on Christmas albums by such artists as Josh Groban, Celine Dion, and Kenny G. This familiarity with the Christmas canon helped Ross find iconic musical touchstones for Harold & Kumar. For example, when composing the film's main theme, he looked for something that could embody the title characters' relationship, using "Auld Lang Syne" as his launch pad.
"When we were looking for a buddy theme, I tried out 'Auld Land Syne' and I thought, 'It can't be this, but I want to find something that has that same sense of emotion to it,'" William says. "I wanted a piece of music that works in that same regard, that gives you that same sense of relationship and friendship."
While William is a holiday veteran, prolific composer Harry Gregson-Williams, who scored the animated feature Arthur Christmas, is not. This was Harry's first Christmas project, and he chose to approach it as an action-packed road movie. Instead of using traditional holiday fare, he conjured a seasonal feel through instruments like bells and the kantele, a stringed instrument which makes a bell-like sound.
"The film never really does stand still," notes Harry. "It's the sort of story that's fun to score because one minute they're in the Serengeti, the next minute they're in Mexico, and then they're in the tranquil countryside of Cornwall in Southwest England."
But most year-end films have no connection to the holidays. Alexandre Desplat composed the music for two of the most anticipated films of the season, Carnage and Extremely Loud and Incredibly Close – both of which wield themes and powerful scores that have nothing to do with sleigh bells. For The Darkest Hour, a sci-fi thriller about an invasion of invisible energy-hoarding aliens, composer Tyler Bates sought to conjure feelings of "electricity, dread and a post-apocalyptic sort of sadness," he laughs.
Tyler's experimental electronic score allowed him to reach deep inside his musical toy box. One signature instrument used is the GuitarViol, a bowed electronic guitar/viola hybrid. With its "trippy" sound, Tyler says the filmmakers initially wanted the entire score to be performed on the instrument — an idea he nixed.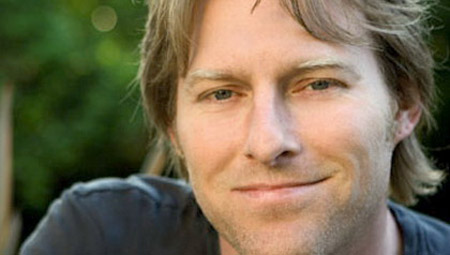 Tyler Bates
"As much as everyone was excited about using that as the basis of the score, I knew it wouldn't suffice on its own," says Tyler. "So I just started developing a textural palate from that point on, and played with some old electronic stuff," like the Synare, a drum pad/synthesizer from the '80s.
The result is a score that's "pretty noisy," Bates says. "You know, occasionally there's a melody that may poke through. The end of the film definitely has a bit more of a melodic score motif, but the majority of the film is just more tension."
Announced December 15, the 2012 Golden Globe nominations overwhelmingly singled out films released during the stacked holiday schedule. Abel Korzeniowski's score for W.E. garnered a nod, as did John Williams' music for Christmas Day release War Horse. The legendary composer remains one of the most distinct and in-demand composers in the world, also counting The Adventures of Tintin—another project with longtime collaborator Steven Spielberg—among his most recent contributions. BMI's Doreen Ringer Ross put John's still-growing oeuvre in historical context for a December 16 Wall Street Journal feature on the composer, telling the paper, "[T]here was an era that harked back to the old studio system when the composer was king. John is pretty much the last one standing."
Another highly anticipated Christmas Day release is David Fincher's The Girl with the Dragon Tattoo, featuring another 2012 Golden Globe-nominated score by Atticus Ross and Trent Reznor, the award-winning team behind Fincher's The Social Network.
Atticus calls the Dragon Tattoo score a monumental undertaking, explaining the film is far more intricate than might first appear.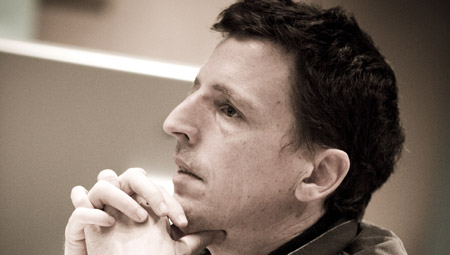 Atticus Ross
"On the surface, 'Dragon Tattoo' feels like it explores dark territory. There's a rape and sodomy and serial killers and things like that," says Atticus. "But once it got going you realized what a complicated piece it is, and how many story lines and how many different timelines and how many different settings there are. You've got urban, you've got the countryside, you've got today and you've got the historic. It really has been an incredible amount of work."