Bourgeoning Singer/Songwriter, Chelsea Williams, Plays NNB Awards
Nascent singer/songwriter, Chelsea Williams, recently performed at The New Northwest Broadcasters President's Club (NNB) awards dinner, held in Portland, Oregon.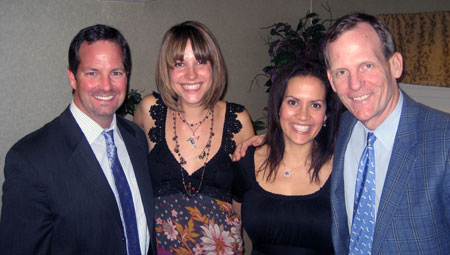 Pictured after her show (l-r): NNB President Pete Benedetti; Chelsea Williams; NNB EVP/CFO Trila Bumstead; and BMI's Dan Spears.
Williams is the latest shining star to sign with BMI, having made her mark in the Los Angeles music scene by street performing for tips on Santa Monica's 3rd Street Promenade. To date, she has sold more than 40,000 CDs as a result of her street performances.