BMI's Conducting for the Film Composer Workshop Completes Another Successful Course
BMI continued to celebrate and nurture the art of conducting by hosting its annual Conducting for the Film Composer workshop, now in its 11th year. Taught by BMI Classic Contribution Award-winner, conductor and composer Lucas Richman, this innovative course aimed to develop and refine the conducting skills of eight BMI film and television composers who were selected to participate as students. This year's exemplary class of working film and television composers included David Kitay (Because I Said So, Harold & Kumar Go to White Castle), Michael Picton (Flash Gordon, Little Chenier), Rob Cairns (Extreme Makeover: Home Edition, The Bachelorette), Billy Sullivan (Running Out of Time In Hollywood, Trekkies), Dan Slider (America's Funniest Home Video, Touched by Evil), Barbara Cohen (Truth Has Fallen, American Shopper), Mark Koval (Batman, The Animated Series, The Real Adventures of Jonny Quest) and Gingger Shankar (Sundance Composer Lab Fellow). Classes were held at The Musicians Institute in Hollywood over a two week period.
back row: BMI's Ray Yee, Gingger Shankar, Dan Slider, Rob Cairns, BMI's Doreen Ringer Ross, Billy Sullivan, BMI's Linda Livingston, Mark Koval and BMI's Phil Shrut; front row: David Low, Michael Picton, Lucas Richman, Barbara Cohen and David Kitay.
David Kitay, Lucas Richman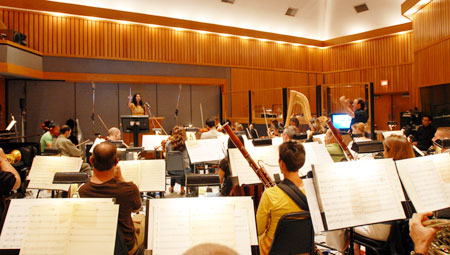 Gingger Shakar
Michael Picton
Photos by Annamaria Disanto/WireImage