BMI's Patch House Songwriting Camp Sets the Scene for Future Hits
In honor of "New York Music Month" this past June, BMI hosted a weeklong songwriting camp at the Patch House, a supportive and creative space for touring musicians in Clinton Hill, Brooklyn. Bringing together emerging songwriters and producers from New York, Los Angeles and Nashville, the camp provided a unique opportunity for its participants to establish creative bonds and fruitful working relationships with each other through daily writing and recording sessions. From all over the genre-spectrum, these writers and producers came together in a relaxed environment to share their skills, their music and potentially craft the next big hit.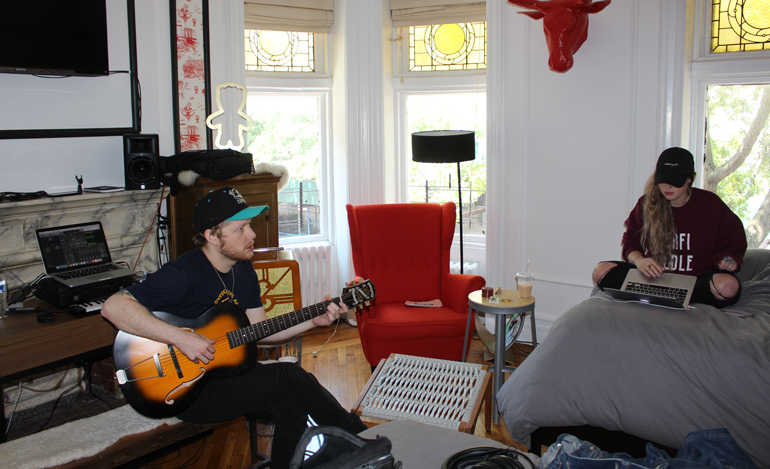 While previous sessions of this songwriting camp have been more open-ended, this year, participants were tasked with a specific mission to write a song for buzzworthy pop singer/songwriter Fletcher. Campers like former Cage the Elephant member and producer Lincoln Parish, newcomer Andrew Seltzer, who has recorded songs with Maggie Rogers and has a collaboration with Mickey Blue in the works, and "Say Something" songwriter Mike Campbell got right on the task. In the process, writers Campbell and Seltzer forged a musical rapport that may pave the way towards future collaboration. Through song camps and other events, such as BMI's Speed Dating for Songwriters sessions and our Acoustic Lounge series, BMI is proud to help cultivate environments in which music creators can hone their craft, collaborate and flourish.