BMI Sponsors Austinist/Gothamist Day Party at SXSW
March 12 was the perfect sun-drenched day for the BMI-sponsored Austinist/Gothamist Day Party during the 2008 SXSW Music Festival. The Mohawk, voted one of the top ten bars in the U.S. by Esquire magazine, was the ideal venue to host 14 indie artists, including three BMI singer/songwriters: Nico Vega, Johnny Flynn and Jukebox the Ghost. Guests left the party with BMI paraphernalia ranging from cameras, whistles to cowboy hats seen skewed on the heads of festival-goers days after the party ended.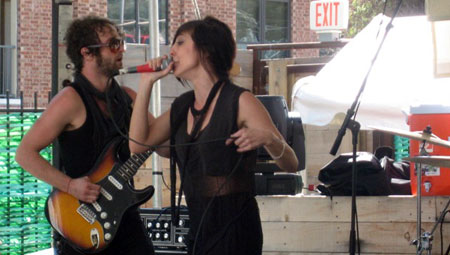 Nico Vega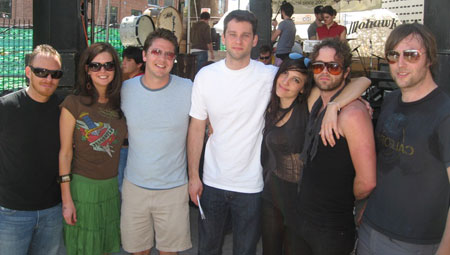 BMI's Myles Lewis, Beth Mason, Joe Maggini, Casey Robison, and Nico Vega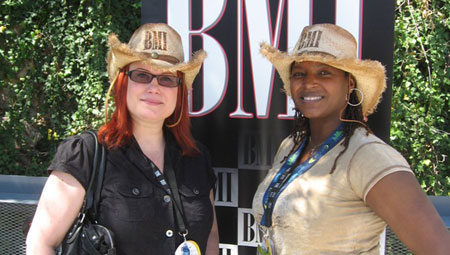 BMI's Leslie Morgan and Candi Shand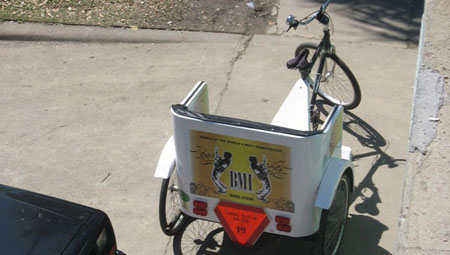 BMI's SXSW Pedicab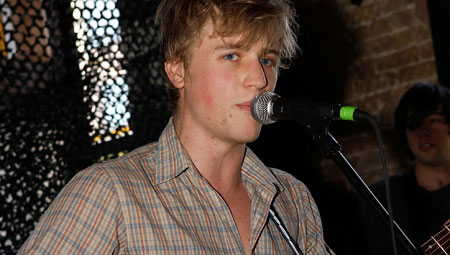 Johnny Flynn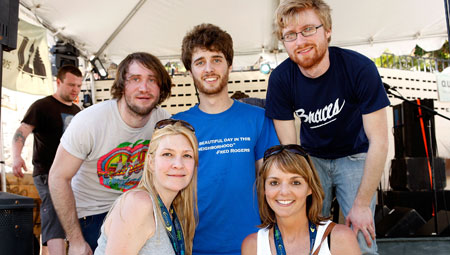 Back row (l-r): Jukebox the Ghost; Front row (l-r): BMI's Samantha Cox and Glenda Miller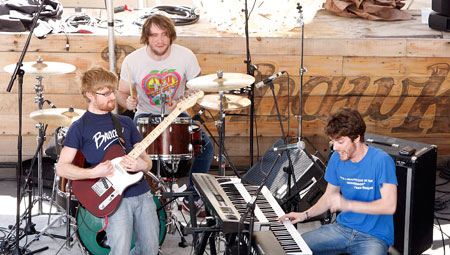 Jukebox the Ghost
More coverage of BMI's activities at SXSW2008 is available here.