BMI Songwriting Workshop Receives Rave Reviews
Broadcast Music, Inc.'s eight-week Songwriting Workshop taught by renowned BMI songwriter Billy Seidman is once again a great success! This FREE workshop is designed to help writers focus on lyric writing, music composition and song structure, music theory and production/arrangement techniques, while also providing a basic overview of song publishing. The class, held at BMI's New York office at the World Trade Center, also features invaluable constructive feedback and stimulating assignments.
Billy Seidman's songwriting career includes staff writing positions at Sony/ATV/Tree Publishing in Nashville and Careers/BMG Publishing in New York. He has had recordings by Gold and Platinum artists Irene Cara, Vicki Sue Robinson and Evelyn "Champagne" King and is currently signed to Carlin America Music Publishing.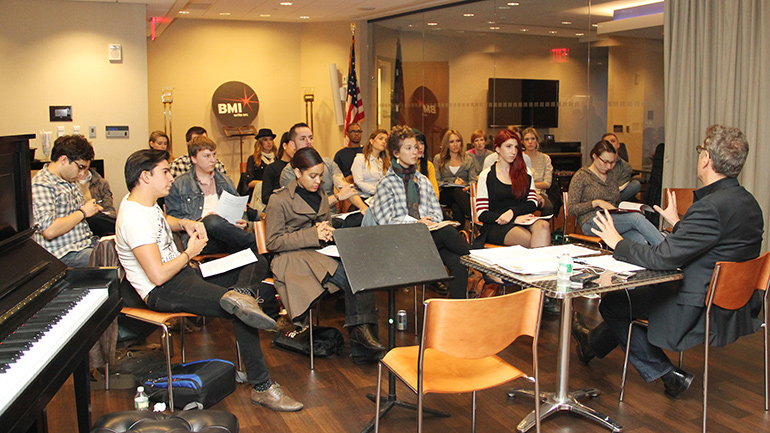 FOR MORE INFORMATION ON THE BMI 101 SONGWRITING WORKSHOP IN NEW YORK, CONTACT: Lisa Turner.
For a listing of all BMI workshops, visit bmi.com.