BMI Songwriter EliaCiM Treats NYC Office to Performance
Broadcast Music, Inc. singer-songwriter EliaCiM, a 2013 Best New Artist Latin GRAMMY nominee, stopped by the Company's New York office to treat the staff to a few of his songs before heading to the Dominican Republic, where he will be working on his second studio album, a follow up to his self-titled 2013 debut. Born in the Dominican Republic and now based out of New York City, EliaCiM has written songs with Latin superstars such as Luis Fonsi and Amaury Gutierrez and his songs have been recorded by Christian Pagán and Samo. He's also had his works featured in Nickelodeon's Grachi.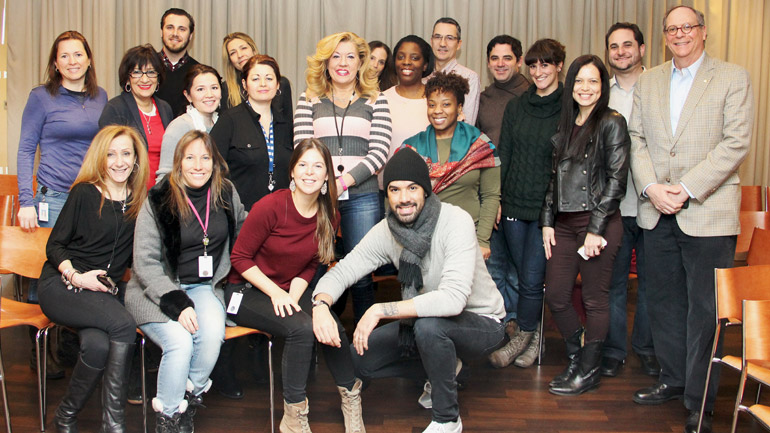 BMI songwriter EliaCiM poses with some of BMI's New York staff.