BMI Salutes Casey Beathard & Rodney Atkins for 'Cleaning this Gun'
Music Row heavy hitters and well-wishers gathered on BMI's rooftop April 23 in Nashville to toast BMI songwriters Casey Beathard and Rodney Atkins and the recent success of their collaboration, "Cleaning This Gun." Co-written by Beathard and recorded by Atkins, the droll tune rested comfortably atop the charts for three consecutive weeks.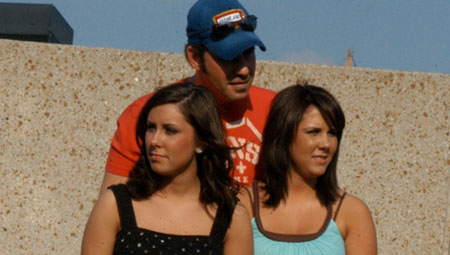 Rodney Atkins presented unique plaques to his stepdaughters Morgan and Lindsey. Pictured are (l to r): Morgan, Rodney Atkins and Lindsey.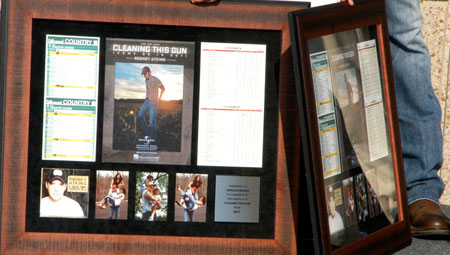 The song catalogs a devotion to daughters, inspiring these plaques for Rodney's girls.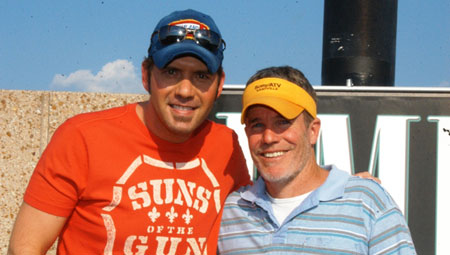 Rodney Atkins (left) and songwriter Casey Beathard (right) pause for a photo.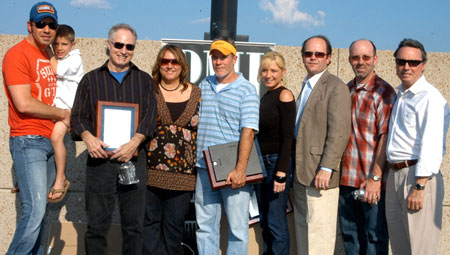 Pictured are (l to r): Rodney and Elijah Atkins, producer Ted Hewitt, co-writer Marla Cannon-Goodman, Casey Beathard, Curb's Kelly Lynn and Drew Alexander, Sony ATV's Terry Wakefield and BMI's Jody Williams.
All photos by Alan Mayor