BMI Presents Hot Talent at MOBfest
Fans poured in as BMI gave it up for the rock at the "BMI Presents" showcase held during MOBfest in Chicago. BMI, an annual festival sponsor, held the showcase on June 22 in front of a packed house at hot night-spot The Mix.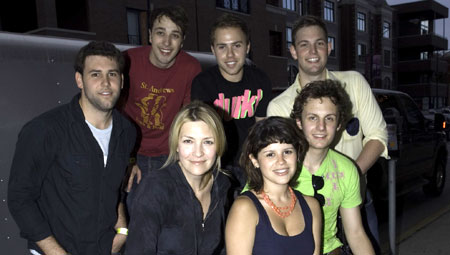 Shown with The Good Luck Joes are BMI's Samantha Cox (left, sitting center) and Judalina Neira (right, sitting center)
The Good Luck Joes hit the stagefirst. The group has caught the ears of discerning listeners, as well as some key movers-and-shakers in the music industry. The band's sophomore album, What Do You Think of That Noise?, runs the gamut of the modern pop-rock spectrum. Between the summery, stadium-pop of "Middle of Me" and the ethereal electronic sounds of "Butterflies" lies a collage of garage, folk, classic rock, and modern top 40, each blended with a sense of playfulness into a brand of pop that has something all its own.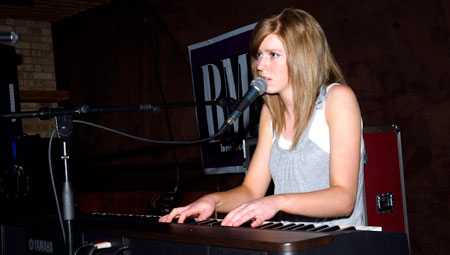 Kelsey Wild
Next up was Kelsey Wild, another great performer who came out from Byron, IL. Kelsey is currently working on an EP that will be done before this young artist starts the fall semester of her senior year of high school. Vibe magazine spoke highly of her, saying, "This 16-year-old has the stage presence of someone twice her age… keep your eyes on this talent, everyone."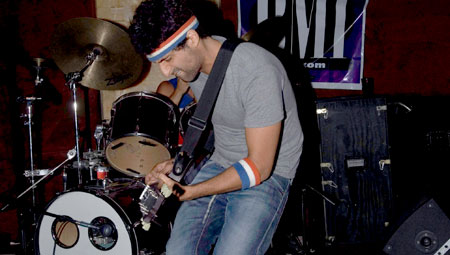 Hey Champ
Hey Champ, from Chicago, was next to take the stage. This group broke onto the indie rock scene with impeccably crafted songs and high-energy rock shows. The band's EP is reminiscent of the songs of the late '60s; each is filled with pop sensibility, profound lyrics, and addictive hooks that are sure to be hummed in the minds and mouths of music lovers young and old.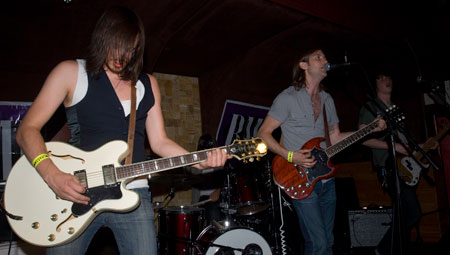 Modoc
Next to show the Windy City what they had to offer was Modoc. The band, from Muncie, IN, brings to the table a beautiful, relaxing sound with a killer guitar. With influences like Jet and Kings of Leon, they are sure to satisfy any craving for Rock, the title of their album released in 2006.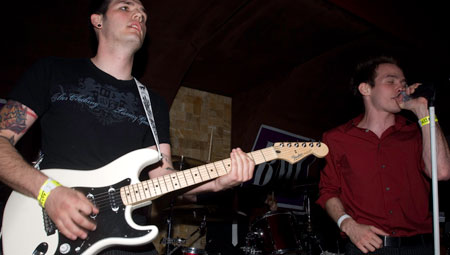 White Tie Affair
Last to appear was the White Tie Affair from Chicago. With a debut album coming out this summer, The White Tie Affair will get you up and dancing. They offer a great mesh of pop, electronica and rock and will be looking for you on the dance floor.
MOBfest is a three-day music business seminar focused on building a buzz, aiding in awareness, and peaking the interest of the music business community. In its 11th year, MOBfest brings thea&r community and other record business executives to Chicago for three nights of showcases and one day of music industry panels.