BMI Partners With MEX15 Music Conference in South Africa
BMI's Executive Director of Writer/Publisher Relations for Europe & Asia, Brandon Bakshi, proudly represented BMI as the keynote speaker at the MEX15 Capetown music conference on September 24th. Sharing information on the services that BMI provides to music creators and announcing a BMI Songwriter Camp in Cape Town in 2016, Bakshi also lent individual support to many of the songwriters, composers and publishers who attended the conference to share their experiences and network with some of the industry's most prominent producers and artists.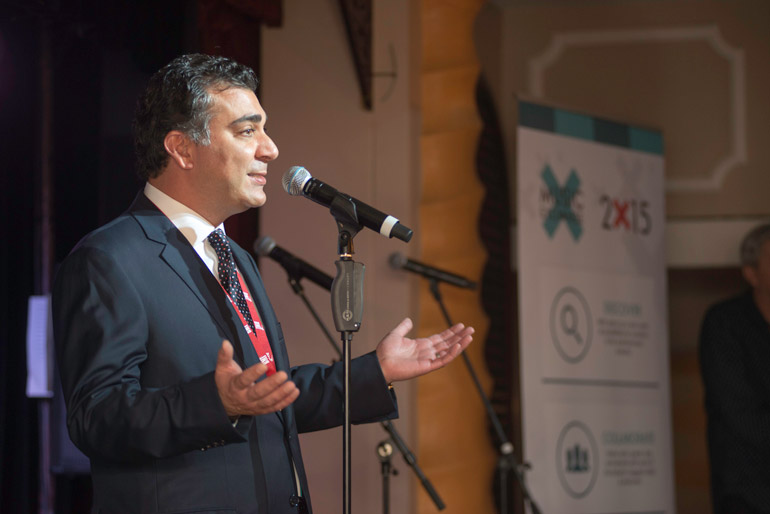 Pictured: BMI's Brandon Bakshi gives the keynote speech at the MEX15 Capetown music conference.