BMI, 'Los Angeles Times' Host Sold-Out 'How I Wrote That Song' Panel
Some of BMI's top hitmakers were on hand for the highly anticipated "How I Wrote That Song" panel, co-hosted by BMI and the Los Angeles Times. The sold-out panel discussion, held during Grammy Week at the Key Club in Los Angeles, featured stellar songwriting talents including John Legend ("Ordinary People"), Dallas Austin (TLC's "Unpretty"), Fall Out Boy's Patrick Stump ("Sugar, We're Going Down"), Sean Garrett (Usher's "Yeah!"), Kara DioGuardi (Christina Aguilera's "Ain't No Other Man"), Butch Walker (Bowling for Soup's "Girl All the Bad Boys Want") and Jeffrey Steele (Rascal Flatts' "What Hurts the Most").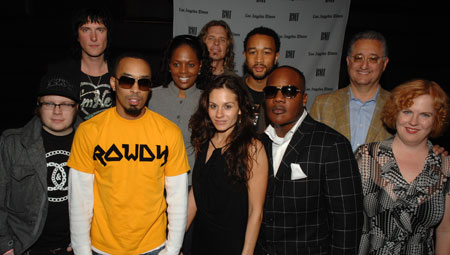 Pictured after the panel are (front row): Patrick Stump of Fall Out Boy, Dallas Austin, Kara DioGuardi, Sean Garrett and L.A. Times's Ann Powers; (back row): Butch Walker, BMI's Catherine Brewton, Jeffrey Steele, John Legend and BMI's Del Bryant
The panel was moderated by BMI Writer/Publisher Relations VP Catherine Brewton and Los Angeles Times Chief Music Critic Ann Powers. In addition to discussing their craft and answering questions about the business of songwriting, each panelist performed one of their hit songs for the enthusiastic crowd.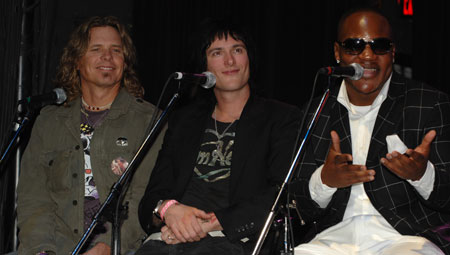 Jeffrey Steele, Butch Walker and Sean Garrett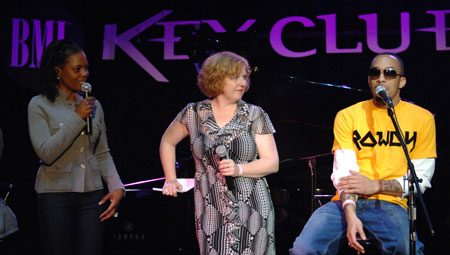 BMI's Catherine Brewton, L.A. Times's Ann Powers and Dallas Austin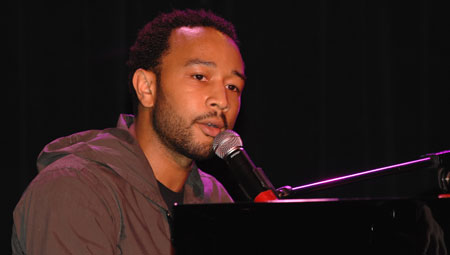 John Legend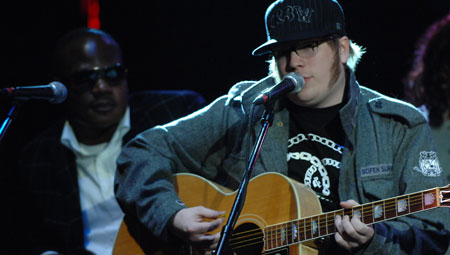 Patrick Stump of Fall Out Boy performs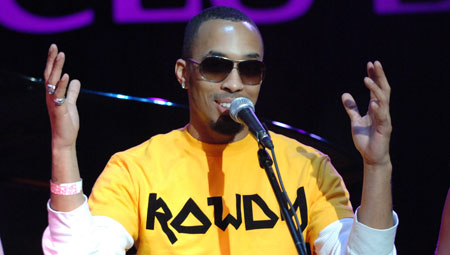 Dallas Austin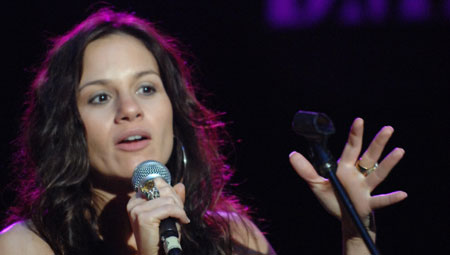 Kara DioGuardi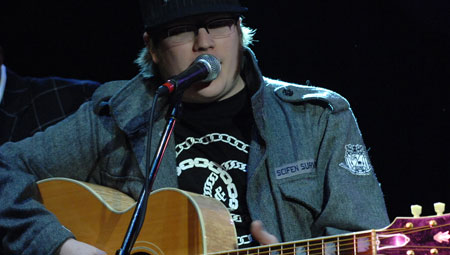 Patrick Stump performs Fall Out Boy's "This Ain't A Scene, It's An Arms Race"
Photos by Lester Cohen/WireImage