BMI Goes to the Netherlands for 2015 Buma Awards
BMI Executive Director of Writer/Publisher Relations for Europe & Asia, Brandon Bakshi, attended the second Buma Awards black tie ceremony on March 17, at Studio 21 in Hilversum, Netherlands. During an evening full of music, the Dutch society paid tribute to their composers and lyricists, as well as their music publishers.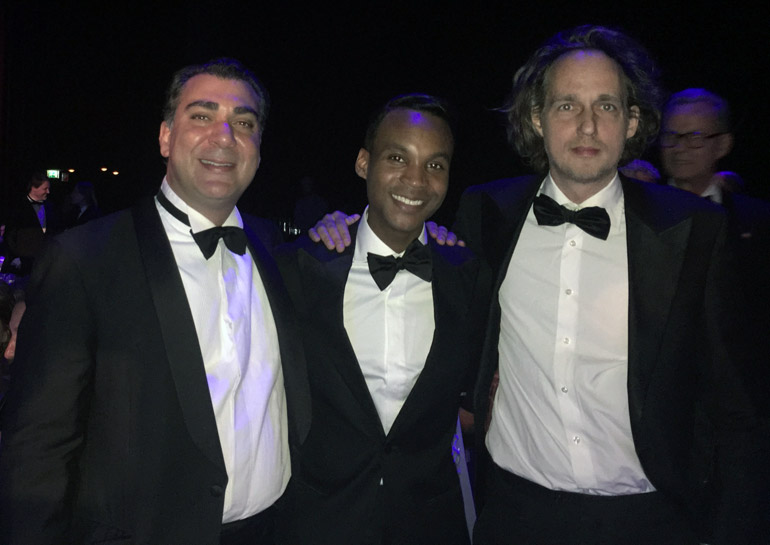 Pictured (L-R) BMI's Brandon Bakshi, Buma/BMI award-winning writer and producer Giorgio Tuinfort and Richard Zijlma from Buma-Cultuur.