BMI Composers Take Center Stage Billboard/Hollywood Reporter Film & TV Music Conference
The Billboard/Hollywood Reporter Film & TV Music Conference was held November 1-2 at the Beverly Hills Hilton in Los Angeles, where BMI sponsored the opening keynote with composer Alan Menken, who wrote the score and music for the upcoming Disney Pictures film Enchanted, and moderator Richard Kraft of Kraft-Engel management. The conference attracted over 600 registrants, who heard composers/songwriters Jesse Harris, Harry Gregson-Williams, Andrew Hollander, Aaron Zigman, Jan A.P. Kaczmarek, Starr Parodi and many others speak on a variety of topics.
During that weekend, BMI and the SCL hosted a screening of Enchanted with both Menken and lyricist Stephen Schwartz participating in a Q&A with journalist Jon Burlingame.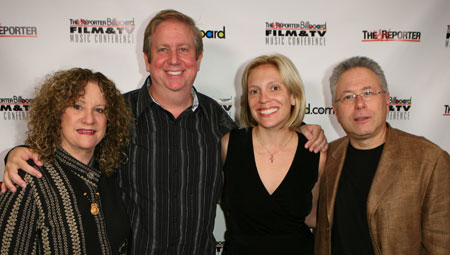 BMI's Linda Livingston, Richard Kraft, Billboard magazine's Tamara Conniff and Alan Menken.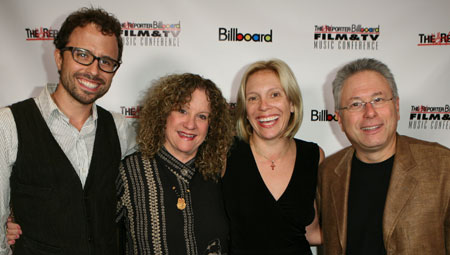 Jesse Harris, Linda Livingston, Tamara Conniff; and Alan Menken.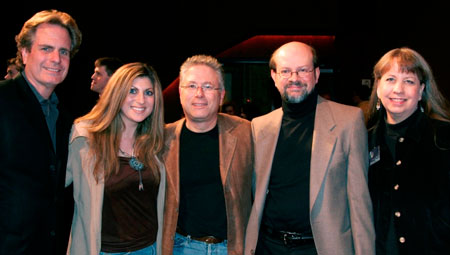 The SCL's Dan Foliart, BMI's Anne Cecere, Alan Menken, Jon Burlingame and the SCL's Laura Dunn.