BMI Co-Sponsors "Peer Bliss" Mixer in Support of Salaam Remi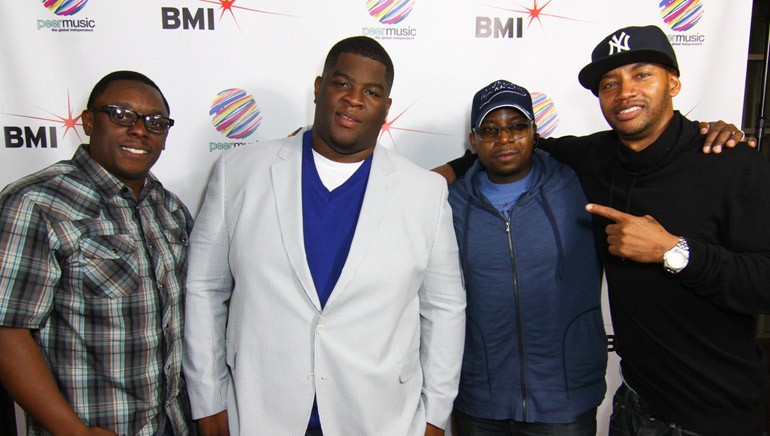 Broadcast Music, Inc. proudly co-sponsored Peermusic's "Peer Bliss" mixer to support BMI affiliate Salaam Remi in his "LifeB4music" joint venture with Peermusic at their Burbank office on Thursday, March 20, 2014. Remi's career spans the musical gamut from highly successful music producer to record label executive, film soundtrack producer and executive film music producer. His many notable productions include releases by the late Amy Winehouse, Jazmine Sullivan, Fugees, Toni Braxton, Miguel and Jennifer Hudson, while his recently launched Sony-affiliated imprint label, Louder than Life, has also garnered success. As an artist development-focused imprint targeting youth and urban culture through multiple genres, the new label boasts releases by Mack Wilds, Collie Buddz and Liam Bailey. Additionally, Remi's successes in the film realm include impressive soundtrack productions for After the Sunset, Office Space, Zoolander, The Departed, Blood Diamond, Sparkle and the Mike Tyson documentary Tyson. Remi also served as music producer for Sex and the City 1 & 2, as well as Rush Hour 3.
The event also celebrated the appointment of Vincent (Tuff) Morgan as Peermusic's new Director of A&R Pop/Urban The large crowd at the invitation-only mixer was treated to performances by 1500 or Nothin' and their new artist Rebekah Muhammad. In between performances, attendees also enjoyed sounds by DJ Tendaji with signature spirits provided by Hennessy V.S. The event is one of several mixers Peermusic will be presenting to promote their writers.