BMI Brings Top Christian Artist to Salem Media Group Meeting
Award-winning BMI Christian singer-songwriter Phil Wickham was the featured entertainment at the 2016 Salem Media Group's Managers Meeting held recently (1/19/16) in Santa Barbara, CA.  Phil performed for a large group of corporate executives and general managers from the 38 markets that the Christian radio company serves.  The southern California native put on an inspirational performance that featured a selection of songs from his five critically acclaimed albums, including his huge hit single "This Is Amazing Grace," which garnered Song of the Year honors  at the BMI Christian Awards last year and topped Billboard's Christian chart for 13 consecutive weeks. Salem owns and operates 117 radio stations, with 72 stations in the nation's top 25 top markets – and 30 in the top 10.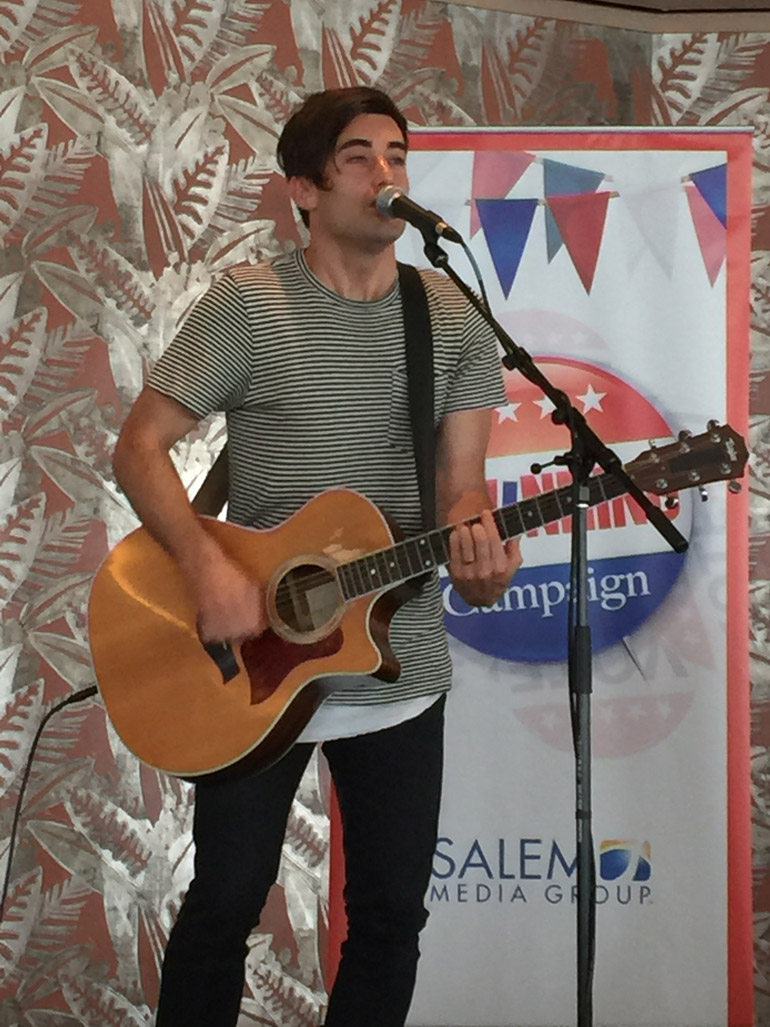 BMI singer-songwriter Phil Wickham entertains executives at the 2016 Salem Media Group's Managers Meeting.