BMI Band LoCash Rocks Illinois Broadcasters Awards Show
BMI helped the Illinois Broadcasters Association celebrate the state's best in broadcasting by sponsoring a performance by Reviver recording artist LoCash at the IBA's Silver Dome Awards dinner, held recently (6/15) in Champaign, IL.
LoCash, which is fronted by BMI songwriters Preston Brust and Chris Lucas, rocked an audience of radio and TV executives from across the country with a blistering performance of songs from their new album The Fighters, including their smash hit "I Love This Life" and their latest single "I Know Somebody".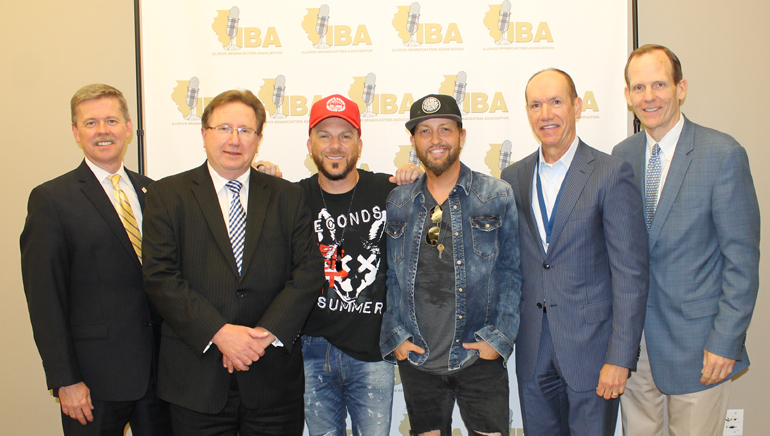 Pictured (L-R) before the performance are: WCIA-TV VP/GM and IBA Board Chair Coby Cooper, IBA President and CEO Dennis Lyle, BMI songwriters Chris Lucas and Preston Brust of LoCash, Senior VP of Sales iHeart Media - Chicago and IBA Director Jerry Schnacke and BMI's Dan Spears.