BMI Songwriters Tell Their Stories and Sing Their Hits for Nexstar Media GMs
BMI brought a taste of Nashville to the 2017 Nexstar Media Group's GM meeting held recently in Dallas (6/13). Nashville country hitmakers Aaron Barker, Dylan Altman and Danny Myrick played their # 1 tunes and told the stories behind the songs in front of Nexstar General Managers as well as the corporate staff from America's second largest television broadcaster. Collectively the three award-winning BMI writers have written huge hits for country superstars like George Strait, Jake Owen, Tim McGraw, Jason Aldean, Lonestar and Craig Morgan. In addition, Barker was inducted last year into the Nashville Songwriters Hall of Fame.
Nexstar, founded in 1996 by Perry Sook, owns and/or operates more than 170 television stations across the country.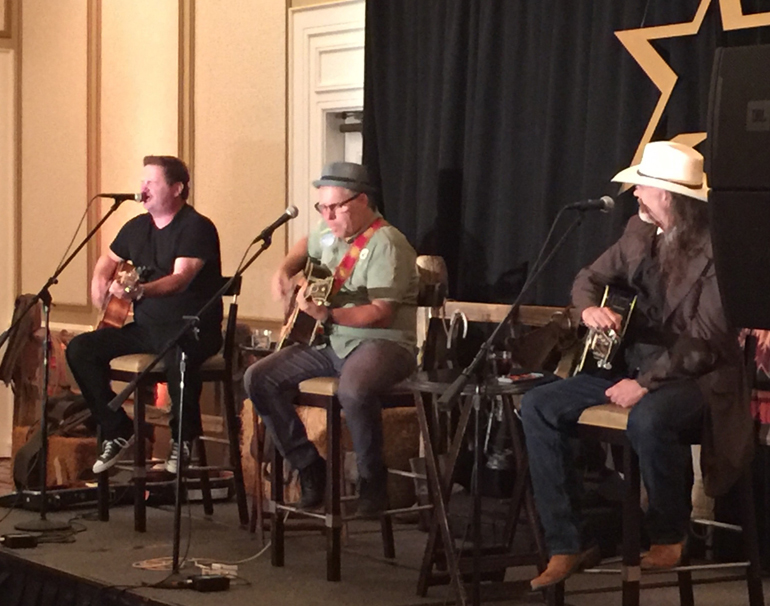 BMI songwriters Dylan Altman, Danny Myrick and Aaron Barker perform their hits at the Nexstar Media GM meeting held at the Omni Park West Hotel in Dallas.