BMI Songwriter Maggie Rose Helps Kick off 4th of July Celebration in Washington, DC
BMI hosted a hospitality tent for licensing customers and association partners during the 4th of July kick off celebration at The Wharf in Washington, DC that featured a performance by BMI singer-songwriter Maggie Rose. The Potomac, Maryland native and her band rocked the Floating Stage at the Wharf by playing a high energy set that included multiple songs from her award winning 2021 album Have a Seat.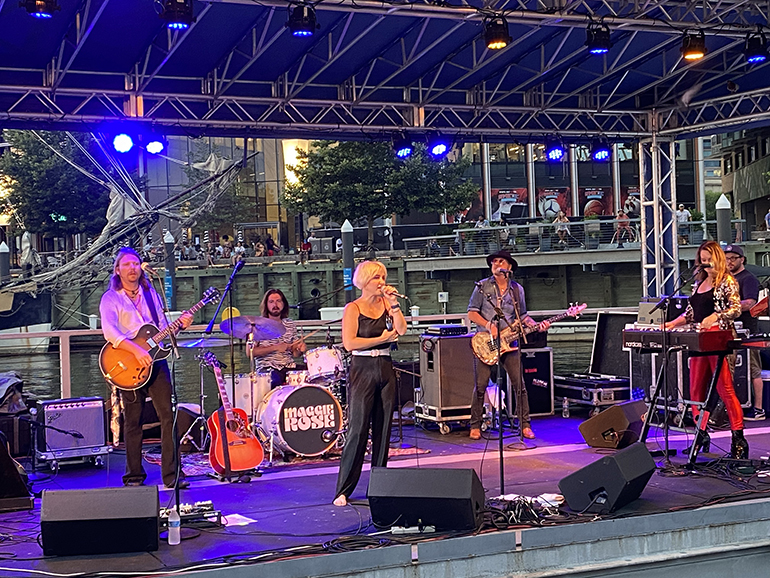 BMI songwriter Maggie Rose and her band perform at the Washington DC 4th of July kickoff party at The Wharf.