BMI Songwriter Bonnie Bishop Headlines Louisiana and Mississippi Broadcasters Convention
Award-winning BMI songwriter Bonnie Bishop brought her unique sound to the annual meeting of the Louisiana and Mississippi Associations of Broadcasters held recently (6/1) at the Hotel Monteleone in New Orleans. The Texas native performed songs from her critically acclaimed album, Ain't Who I Was, which was produced by Dave Cobb who has also engineered albums for the likes of Jason Isbell, Chris Stapleton and Sturgill Simpson. The convention attracted radio and TV executives from small and large markets across Louisiana and Mississippi. Earlier that day, Bonnie and her stepfather, the legendary college football coach Jackie Sherrill, delivered an inspirational talk on how to rebound from difficulties in your life and turn those challenging experiences into a positive career plan.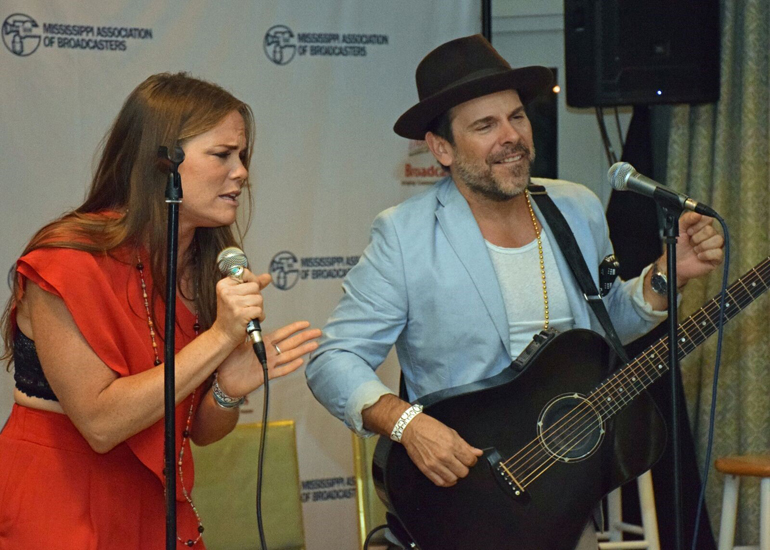 Award-winning songwriter Bonnie Bishop performs alongside her guitarist Ford Thurston at the joint convention of the Louisiana and Mississippi Broadcasters Associations.