BMI Singer-Songwriter Channing Wilson Performs at Arkansas Hospitality Association Annual Convention
BMI brought in singer-songwriter Channing Wilson to perform for the Arkansas Hospitality Association's (AHA) annual convention (9/21) at the DoubleTree Hotel in Little Rock, AR. Wilson entertained the crowd of over 300 hotel and restaurant association executives from across the state by performing, "Train Wreck," "Cartersville, GA," and songs from his latest released LP, Live at Eddie's Attic. In addition, Wilson co-wrote Luke Combs' single, "She Got the Best of Me," which is currently #6 on Billboard's 'Hot Country Songs' charts and still rising. Wilson's songs have also been covered by Tyler Farr, Jason Eady and more. He recently signed an artist/publishing agreement with Warner Chappell and Low Country Sound which is GRAMMY award-winning producer Dave Cobb's label.
The AHA is the official voice of the restaurant, lodging, and tourism industries in Arkansas.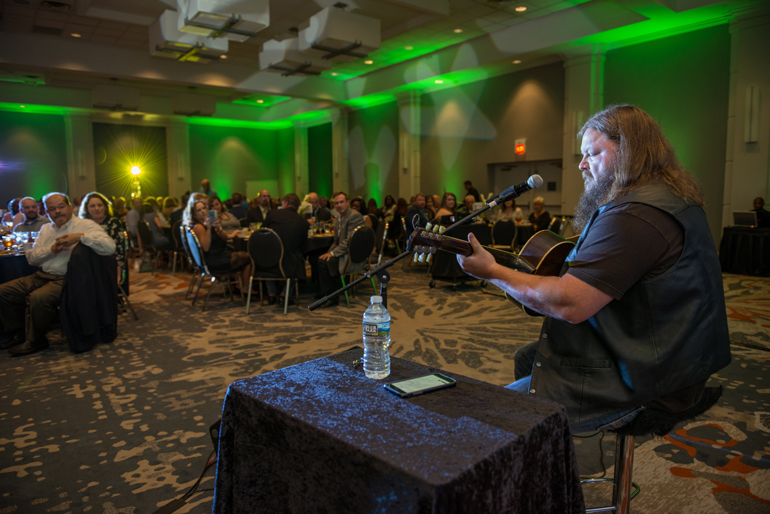 Channing Wilson performs at Arkansas Hospitality Association's annual convention.