BMI Hosts Gathering for the Launch of New Songwriter App, briidge
BMI recently hosted an event for 13 songwriters in the Company's New York City headquarters to celebrate the launch a new app geared specifically for songwriters called briidge, the first matching platform for music creators powered by psychology and AI. Founded by multiple award-winning BMI songwriter Kara DioGuardi, briidge gives songwriters a space to connect with their peers, mentors and industry professionals. Throughout the evening, the selected songwriters participated in a master class discussion on songwriting led by DioGuardi, where each writer had the opportunity to share a song they were working on. After each listening session, DioGuardi helped the budding songwriters tap into their creative process while providing invaluable feedback, highlighting their strengths and giving advice on melody and lyric revisions. The app was designed to help music creators connect, create and be discovered. By circumventing financial, geographical and industry barriers, briidge aims to expand the creative and professional opportunities for the next generation of music creators.
To download briidge, and connect with other songwriters, click here and follow on Instagram, TikTok, and Spotify for the most up to date information from the app's community of music creators.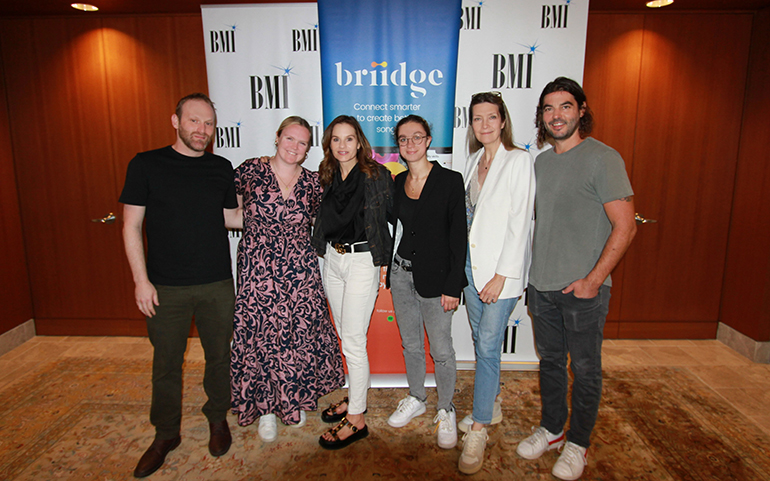 Pictured (L-R) are BMI's Brandon Haas and Katie Kilgallen, with briidge founder Kara DioGuardi, the briidge's Emilie Ricciardi, and BMI's Samantha Cox and Tim Pattison.