BMI Helps Radio Executives Experience the Art of Songwriting
The Radio Advertising Bureau's fall Board meeting was highlighted by an appearance from three of BMI's most successful country songwriters who led the Board in a songwriting exercise and then entertained them with a traditional Bluebird Café-style guitar pull. The meeting, held recently (11/1-11/2) at the Gwen Hotel in Chicago, was attended by the radio industry's top executives who had the opportunity to sit down with award-winning BMI songwriters Wynn Varble, Shane Minor and Brandon Kinney and participate in the process of writing a song. Later that evening, they were treated to a performance where the three writers told the stories behind their songs and sang the hits they wrote for country stars like Garth Brooks, Brad Paisley, Randy Houser, Cole Swindell, Diamond Rio and Kenny Chesney.
The RAB leads and participates in educational, research, sales, and advocacy programs that promote and advance radio as a primary advertising medium. The Bureau represents more than 6,000 radio stations nationwide.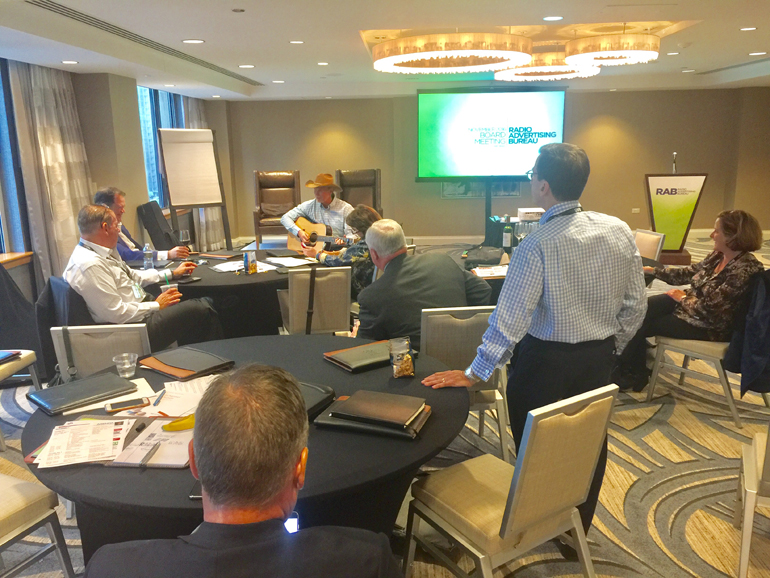 BMI songwriter Wynn Varble leads a group of radio executives through a songwriting exercise at the RAB fall Board meeting.