BMI Composer Christopher Farrell Strikes the Right Chord in 'Fair Haven'
Before the premiere of the wrenching film Fair Haven at the Laemmle theater in Santa Monica, BMI composer Christopher Farrell joined the cast and crew on the red carpet to talk about the making of the movie and its relevance. Farrell's music eloquently adds to the tender grace with which the emotionally-charged movie handles the controversial subject of conversion therapy that is used in the film on a 19-year-old gay male musician at the request of his father.
An award-winning film and television composer and songwriter, Farrell has scored original music for more than 25 feature films. BMI's Anne Cecere attended the premiere and Q&A to support the multi-talented scribe.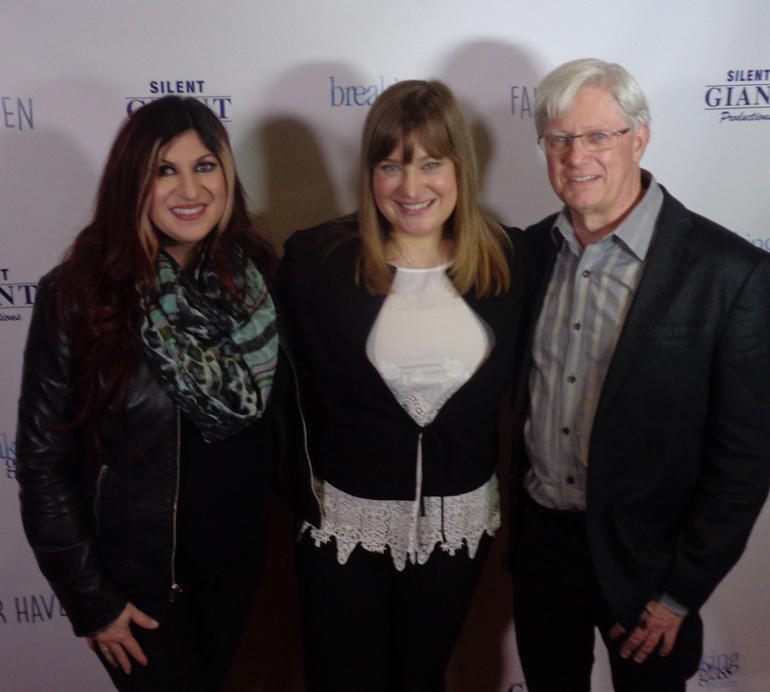 BMI's Anne Cecere, "Fair Haven" director Kerstin Karlhuber and BMI composer Christopher Farrell pose for a photo at the film's premiere in Santa Monica.