BMI Award-Winning Songwriter Tim Nichols Celebrates Million-Airs
Decorated BMI songwriter Tim Nichols stopped by the Company's Nashville office to celebrate Million-Air awards for five of his hit songs. The designation marks millions of radio spins per song, and the songs honored were "I Got The Boy," with one million plays; "That'd Be Alright," with two million; "Live Like You Were Dying," with five million; "(This Ain't) No Thinkin' Thing," with three million; and "I'll Think Of A Reason," also with 3 million performances. Nichols is an ACM, CMA, and GRAMMY award-winner, and BMI is proud to represent him. Congratulations, Tim!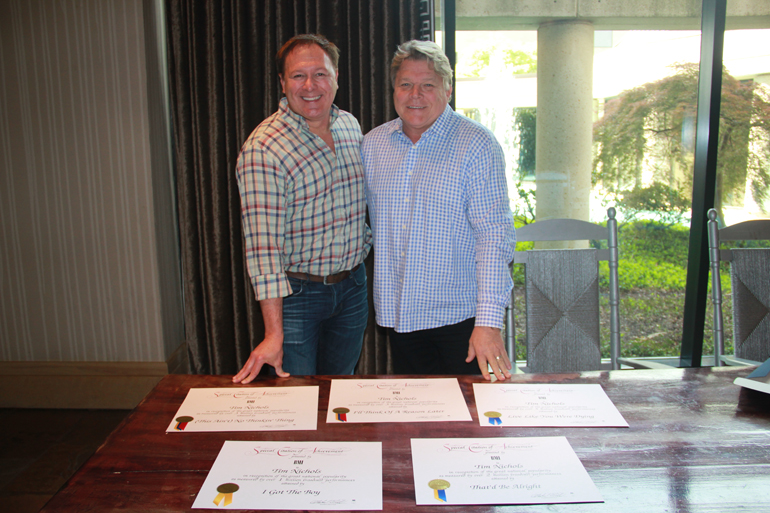 BMI songwriter Tim Nichols and BMI's David Preston pose with Tim's Million-Air awards.