BMI and Entercom's 94.1 The Wolf Bring Nashville Songwriters to Memphis for Songwriters Festival
BMI partnered recently (4/17) with Entercom's 94.1 The Wolf to present the 3rd annual Songwriters Festival at The Halloran Centre for Performing Arts and Education in Memphis, TN. Headlining the event were award-winning BMI singer-songwriters Trent Tomlinson, Marshall Altman and Matt Warren, who collectively have written chart-topping songs for Brett Young, Eric Paslay, Amy Grant, Gary Allan, Robert Randolph & The Family Band, Frankie Ballard, and many others. The audience was also treated to a special VIP reception after the performance, and a portion of proceeds from the ticket sales went to support the Halloran Centre's programs for students, teachers and families, which currently serves more than 50,000 annually.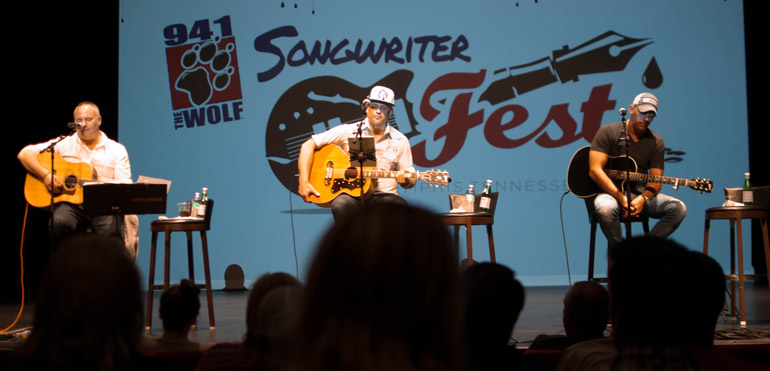 BMI songwriters Marshall Altman, Matt Warren and Trent Tomlinson talk about and perform their chart-topping songs for an enthusiastic audience.