Back Door Slam Rocks Out at The Hotel Cafe
British blues-rock, power trio Back Door Slam and their incendiary live set left an indelible mark on the crowd May 24 during their L.A. debut at Hotel Café. The youthful trio from the Isle of Man made jaws drop when 19-year-old singer Davy Knowles showcased his exceptional skill on guitar and vocals with the precision and soul of a blues veteran.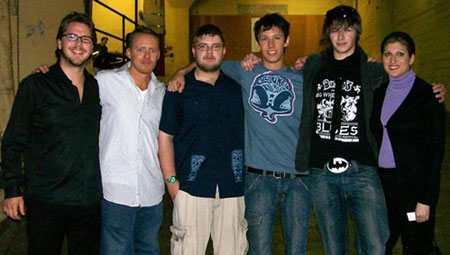 Pictured (l-r): BMI's Joe Maggini and Myles Lewis, Ross Doyle, Davy Knowles, Adam Jones and BMI's Anne Cecere.
The band will be back in the U.S. in July to promote their debut album, Roll Away, under Blix Street Records. BMI executives Joe Maggini, Myles Lewis and Anne Cecere were present to support the arrival of the band that's poised to be one of the hottest acts of 2007.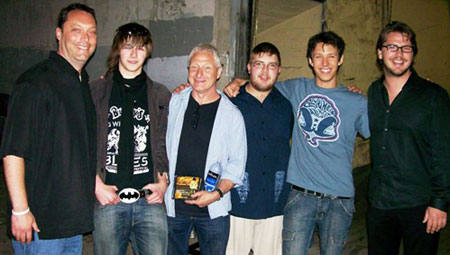 Pictured after the show (l-r): booking agent John Pleeter, Adam Jones, manager Bob Miller, and BMI's Joe Maggini.