Award-Winning BMI Songwriter Brings a Little Country to Restaurant Association Gathering
Restaurant association executives attending the 2021 Council of State Restaurant Associations Fall Meeting, held recently in Clearwater Beach, Florida, were treated to a humorous and high energy performance by award-winning BMI songwriter Bridgette Tatum. The Nashville-based artist co-wrote "She's Country" for Jason Aldean, which was the most played song on country radio in 2009. Tatum has also written songs for Gretchen Wilson and Randy Houser.
The CSRA Fall Meeting was attended by the heads of the various state restaurant associations, along with members of their Government Relations staff and executives with the National Restaurant Association.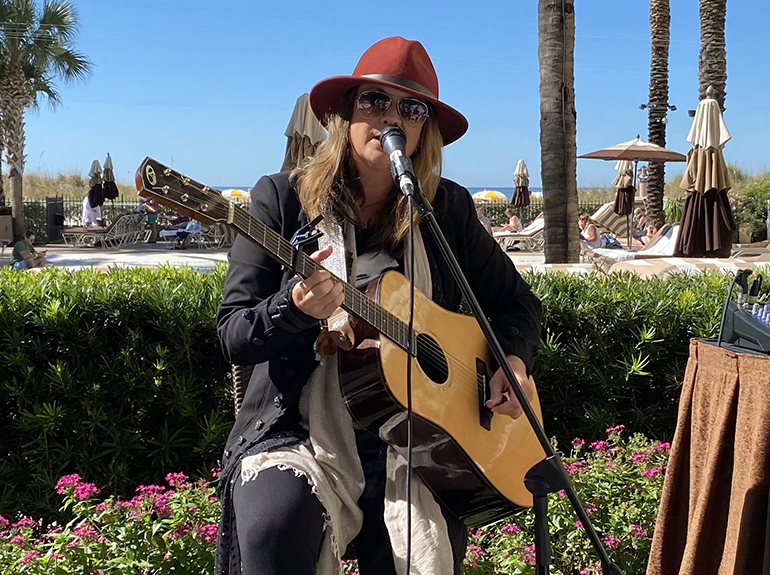 BMI songwriter Bridgette Tatum performs at the 2021 CSRA Fall Meeting, held at the Sand Pearl Resort in Clearwater Beach, FL.