Alejandro Escovedo Gives Ferocious Performance for 'Real Animal'
Austin-based BMI singer-songwriter Alejandro Escovedo made his way west for a performance at the world-famous Troubadour, where he was met by BMI's Marissa Lopez and a packed house. Escovedo gave a fiery and passionate performance in celebration of his current release and 9th solo album, Real Animal (Back Porch/Manhattan), produced by Tony Visconti (David Bowie, T.Rex, Thin Lizzy).
The set featured songs "Chelsea Hotel '78," "Sister Lost Soul," which had opener Carrie Rodriguez joining the band on violin, "By the Hand of the Father," and "Real as an Animal," all from the new album. The evening closed in grand style with covers of Mott the Hoople's "All the Young Dudes" and the Stones' "Beast of Burden, the latter with other opener David Garza on guitar and vocals.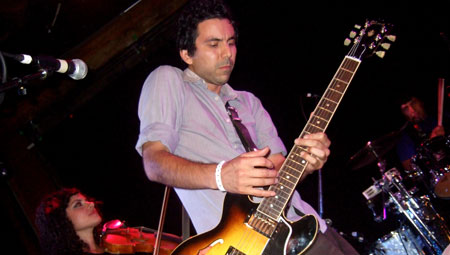 Openers Davíd Garza and Carrie Rodriguez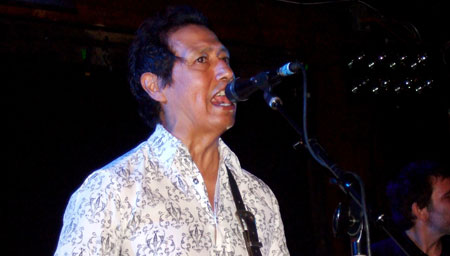 Alejandro Escovedo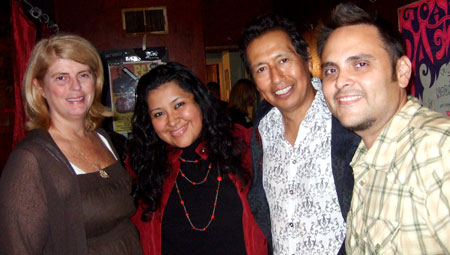 Jan Stabil (Jon Landau Management), BMI's Marissa Lopez, Alejandro Escovedo and Gilbert Gastelum (Cosmica-Artists)