BMI Members Albert King, Public Enemy, and Lou Adler to be inducted into Rock Hall
Legendary bluesman Albert King, Hip-Hop icons Public Enemy, and Lou Adler, co-writer of mega hits "What a Wonderful World" and "Poor Side of Town," will be inducted into the Rock and Roll Hall of Fame at the 28th Annual Rock and Roll Hall of Fame Induction Ceremony on Thursday, April 18, 2013. The ceremony will be held at the Nokia Theatre L.A. LIVE in Los Angeles, the first time since 1993 that the Induction Ceremony will be held on the West Coast. In addition, for the first time ever, fans had the opportunity to officially participate in the selection process by casting online votes for who they believe to be most deserving of induction into the Rock and Roll Hall of Fame. The top five artists, selected by these votes, comprised a "fans' ballot" that was tallied along with the other ballots, then voted upon by more than 500 voters of the Rock and Roll Hall of Fame Foundation. To be eligible for nomination, the 2013 Nominees had to have released their first record no later than 1987.
Tickets to the Induction Ceremony go on sale to the public beginning Friday, January 25th. For more information, please visit www.rockhall.com. You can also catch the ceremony, and what are sure to be historic performances, Saturday, May 18 at 9pm ET/PT on HBO.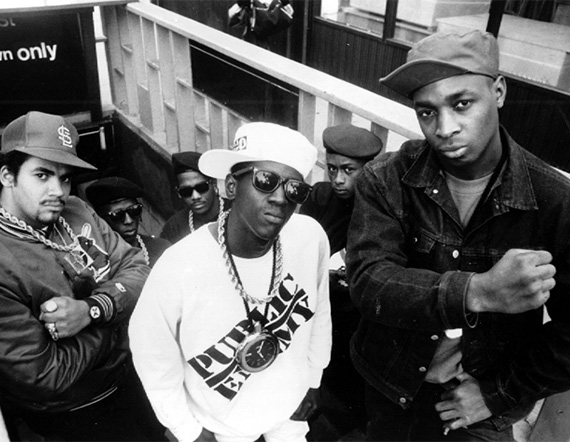 Pictured: Public Enemy
Listen on Spotify