Alan Menken's 'The Little Mermaid' Enchants Audiences at the Hollywood Bowl
BMI composer Alan Menken's award-winning music to The Little Mermaid was the focus of the legendary Hollywood Bowl Orchestra this past weekend when they performed the score live, as the classic Disney film was viewed on the Bowl's mammoth screen by a mesmerized audience. Menken, who has won more Academy Awards than any other living person with a record total of eight, was at the event, which featured live vocal performances by Sara Bareilles, Rebel Wilson, John Stamos, Darren Criss, and others, with a special return performance from Tituss Burgess, who played Sebastian the crab in the musical. In addition to The Little Mermaid, Menken also composed immensely popular scores for Beauty and the Beast, which is entering its eleventh year on Broadway, Aladdin, Newsies, Pocahontas, The Hunchback of Notre Dame and Little Shop of Horrors, among several others. BMI's Vice President of Film/TV Relations, Doreen Ringer-Ross, was at the magical performance in support of the prolific scribe.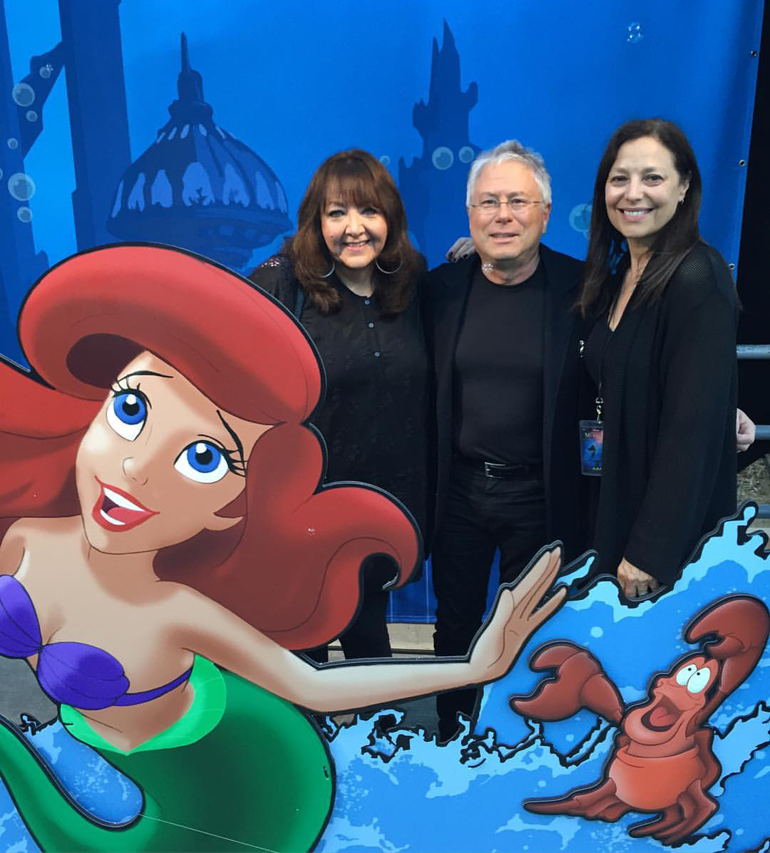 Pictured (L-R) at the performance of the "The Little Mermaid" are BMI's Doreen Ringer-Ross, BMI composer Alan Menken and the show's co-producer, Laura Engel.