2009 Rock & Roll Hall of Fame Inductees Announced
The Rock and Roll Hall of Fame Foundation announced the hall's new inductees on January 14. BMI legends constitute the majority of the 2009 class: Little Anthony and the Imperials, Run-DMC, and Bobby Womack will enter in the Performer category; Wanda Jackson will be inducted under the Early Influence field umbrella; and Bill Black and D.J. Fontana will be inducted in the Sidemen category. Fuse TV will broadcast the official induction ceremony on April 4 live from Cleveland, Ohio, and tickets will be available for the general public for the first time in the prestigious event's 23-year history. Little Anthony and the Imperials achieved impressive career longevity, initially scoring bee-bop/r&b hits in the late 50s including "Tears on My Pillow," only to reemerge the following decade with soul-infused hits including "I'm On the Outside (Looking In)" and "Goin' Out of My Head." Fronted by Jerome Anthony "Little Anthony" Gourdine, the original lineup also featured Clarence Collins, Ernest Wright, Jr., Tracy Lord, and Nat Rogers.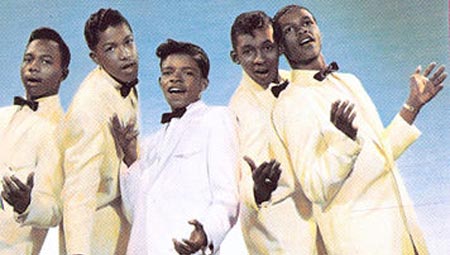 Little Anthony and the Imperials
Pioneers Run-DMC injected hip-hop into the mainstream. 2007 BMI Icon Joseph "Reverend Run" Simmons cofounded the group with Darryl "D.M.C" McDaniels and Jason "Jam-Master Jay" Mizell, and the New York natives dominated the 1980's airwaves with authentic street savvy and unassailably honest story-telling. In 2007, MTV.com named the trio the Greatest Hip-Hop Group of All Time.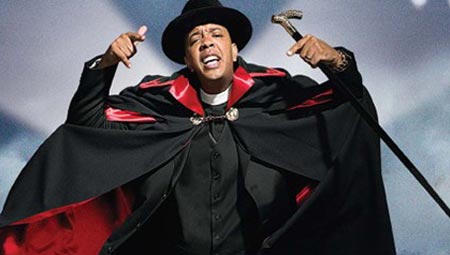 Joseph "Reverend Run" Simmons
Songwriter, musician and vocalist Bobby Womack has done a lot over the past 40 years, and he's done it all exceedingly well. His early work included fronting family group the Valentinos and serving as guitarist for Sam Cooke, while as a solo recording artist, his hits include "Lookin' For a Love," "That's The Way I Feel About Cha," "Woman's Gotta Have It," Harry Hippie," "Across 110th Street" and "If You Think You're Lonely Now." His substantial contributions as a songwriter feature the Rolling Stones' first U.K. chart-topper "It's All Over Now," as well as BMI Award-winning hits "Breezin'" and "We Belong Together."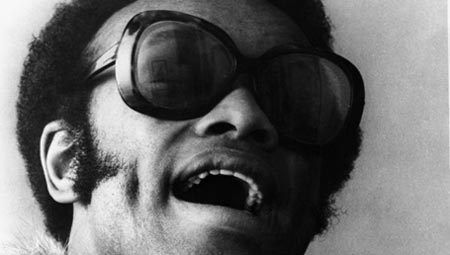 Bobby Womack
Rockabilly spitfire Wanda Jackson defied gender and genre expectations, singing, writing, and performing with winking candor and proud sense of self. Often dubbed "The Queen of Rockabilly," Jackson refused to limit herself to one field of music, opting instead to stack her records with one side of country and one side of raucous rockabilly cuts. Her string hits included "Fujiyama Mama," "Let's Have a Party," "The Box It Came In," "Tears will be the Chaser for Your Wine," "My Big IronSkillet," and "Fancy Satin Pillows."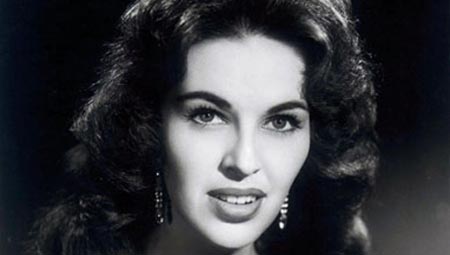 Wanda Jackson
Influential musician D.J. Fontana garnered notoriety as Elvis Presley's drummer for fourteen years, providing the backbone for classics including "Heartbreak Hotel," "Hound Dog," "Don't Be Cruel," and "Jailhouse Rock." A member of Presley's band The Blue Moon Boys, Fontana helped construct the fundamentals of rock & roll percussion.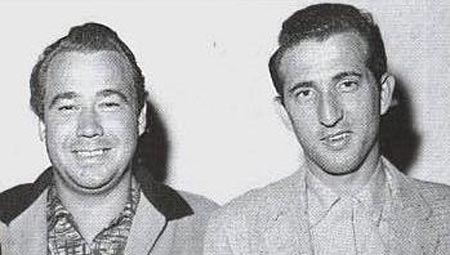 Bill Black and D.J. Fontana
Fellow Blue Moon Boys member Bill Black served as Elvis Presley's bass player, performing on jewels including "Good Rockin' Tonight," "Heartbreak Hotel," "Baby Let's Play House," "Mystery Train," "That's All Right" (Mama)," and "Hound Dog." One of the first bassists to use a Fender Precision Bass, Black strongly influenced rock & roll bassists, both through his collaborations with Presley and his acclaimed instrumental work through the Bill Black Combo.
For more information regarding the 2009 Rock and Roll Hall of Fame inductees and ceremony, please visit For more information regarding the 2009 Rock and Roll Hall of Fame inductees and ceremony, please visit www.rockhall.com.