September 29, 2023
BMI Presents A Conversation with Steve Dorff: Nashville
BMI presents "A Conversation with Steve Dorff," in association with the Nashville Film Festival.
This invitation-only event will be moderated by BMI's VP, Creative-Film/TV/Visual Media, Tracy McKnight.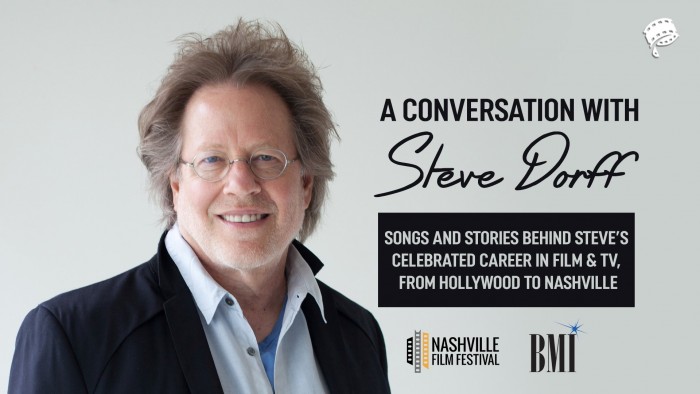 Nashville Film Festival: September 28-October 4th
Subscribe to BMI's The Weekly
Each week, Learn, Listen, Watch, Discover and Share with BMI! From must-see videos, to creative inspiration and dynamic playlists we're excited about, BMI's The Weekly is dedicated to delivering specially curated content designed for music creators and music fans alike!