June 3, 2023
Level Up! Concert: Northridge, CA
BMI is a proud sponsor of the Helix Collective and the Composers Diversity Collective present LEVEL UP! Game Music by Women and BIPOC Composers at Plaza del Sol Performance Hall at CSUN (18111 Nordhoff St., Northridge, CA) at 3PM.
Click here for tickets.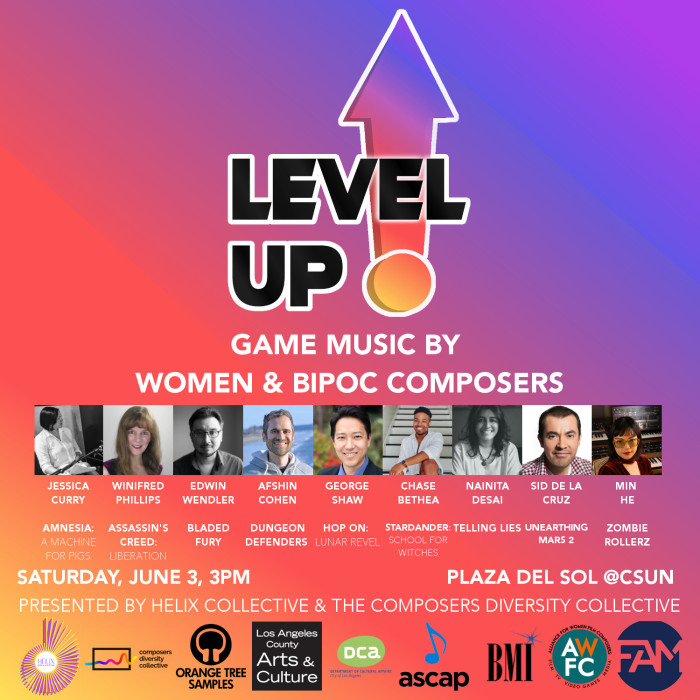 Subscribe to BMI's The Weekly
Each week, Learn, Listen, Watch, Discover and Share with BMI! From must-see videos, to creative inspiration and dynamic playlists we're excited about, BMI's The Weekly is dedicated to delivering specially curated content designed for music creators and music fans alike!