October 5, 2022
BMI 101 En Tu Idioma: ONLINE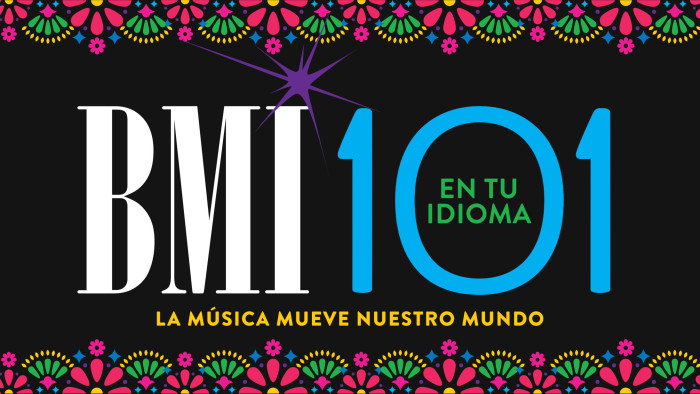 BMI 101 es un taller de introducción de una hora para cualquier persona interesada en aprender más sobre el papel de BMI dentro de la industria de la música. Pasarás el taller con Mary Russe, Directora Asociada de Música Latina del departamento Creativo de BMI, aprendiendo sobre la historia de BMI y cómo utilizar nuestros servicios. También daremos consejos básicos y te enseñaremos algunos trucos.
El Taller será virtual; 12pm ET
Haga clic aquí para registrarse RSVP. Después de registrarse, recibirá un correo electrónico de confirmación con información sobre cómo unirse al seminario virtual o en línea.
Subscribe to BMI's The Weekly
Each week, Learn, Listen, Watch, Discover and Share with BMI! From must-see videos, to creative inspiration and dynamic playlists we're excited about, BMI's The Weekly is dedicated to delivering specially curated content designed for music creators and music fans alike!