August 25, 2022
The Spirit of Country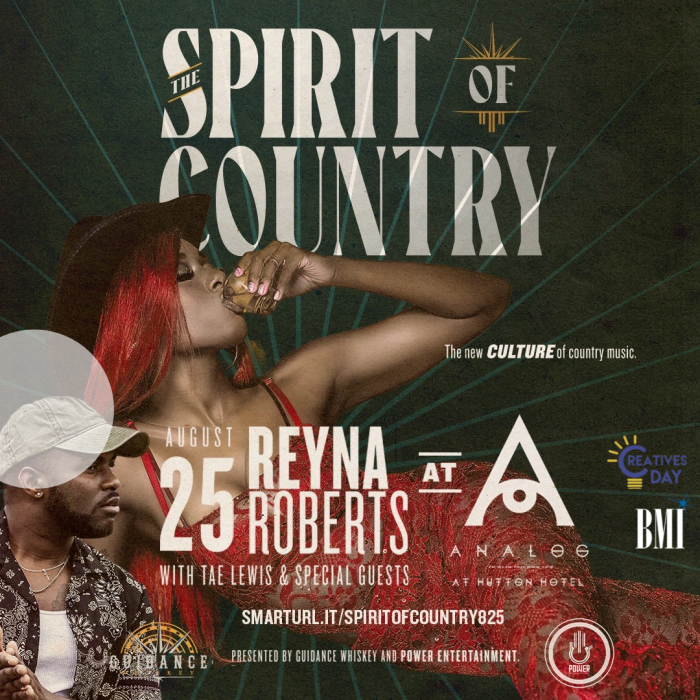 The Spirit of Country taking place at Analog at Hutton Hotel (1808 West End Avenue, #2nd Floor, Nashville), 7-10PM CDT.
For tickets, click here.
Subscribe to BMI's The Weekly
Each week, Learn, Listen, Watch, Discover and Share with BMI! From must-see videos, to creative inspiration and dynamic playlists we're excited about, BMI's The Weekly is dedicated to delivering specially curated content designed for music creators and music fans alike!