May 11, 2022
BMI Presents @ Music Biz 2022: Nashville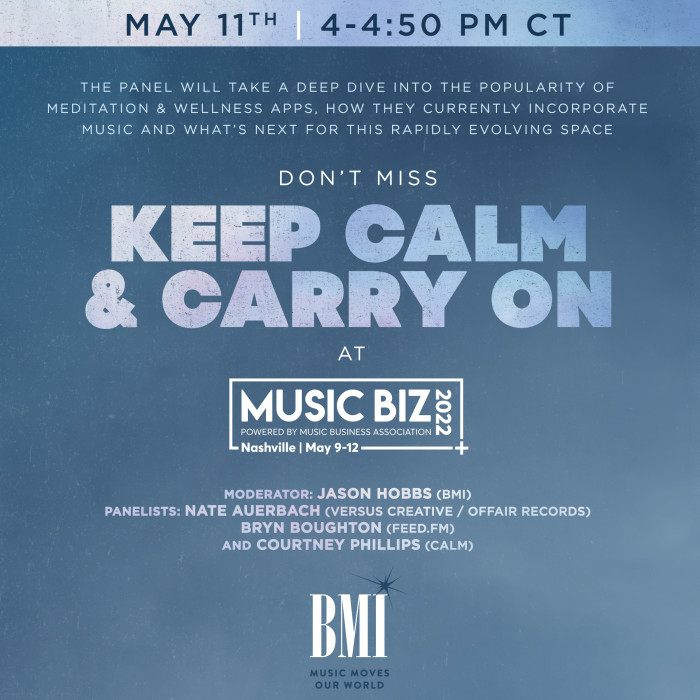 Music Biz 2022 panel, "Keep Calm & Carry On," will take place at 4:00-4:50PM CT.
This panel will be moderated by BMI's Sr. Director, Business Development & Customer Relations Digital Licensing, Jason Hobbs.
Panelists:
Nate Auerbach (Partner, Versus Creative / Offair Records)
Bryn Boughton (VP of Music, Feed.fm)
Courtney Phillips (Head Of Music, Calm)
Music Biz 2022, May 9-12 at the JW Marriott Nashville.
Subscribe to BMI's The Weekly
Each week, Learn, Listen, Watch, Discover and Share with BMI! From must-see videos, to creative inspiration and dynamic playlists we're excited about, BMI's The Weekly is dedicated to delivering specially curated content designed for music creators and music fans alike!