July 25, 2021
BMI @ Comic-Con @ Home: ONLINE
BMI, Comic-Con and White Bear PR presents "Behind the Score of Lovecraft Country" with renowned composer Laura Karpman, at 1:00PM PT on July 25th. The discussion will be moderated by BMI's VP, Creative Film/TV & Visual Media, Natalie Baartz and President of White Bear PR, Chandler Poling.
This event will be held virtually. Click here to join the conversation.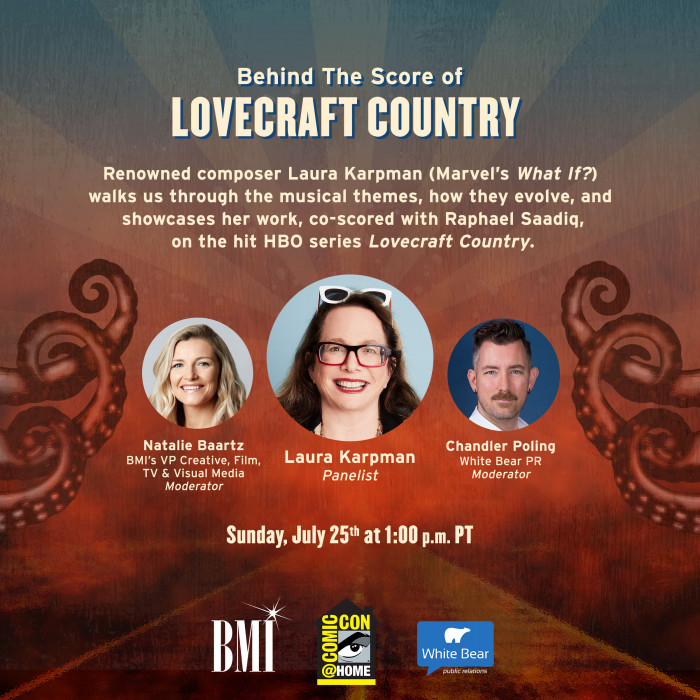 Subscribe to BMI's The Weekly
Each week, Learn, Listen, Watch, Discover and Share with BMI! From must-see videos, to creative inspiration and dynamic playlists we're excited about, BMI's The Weekly is dedicated to delivering specially curated content designed for music creators and music fans alike!