May 30, 2019
BMI Know Them Now Experience: Atlanta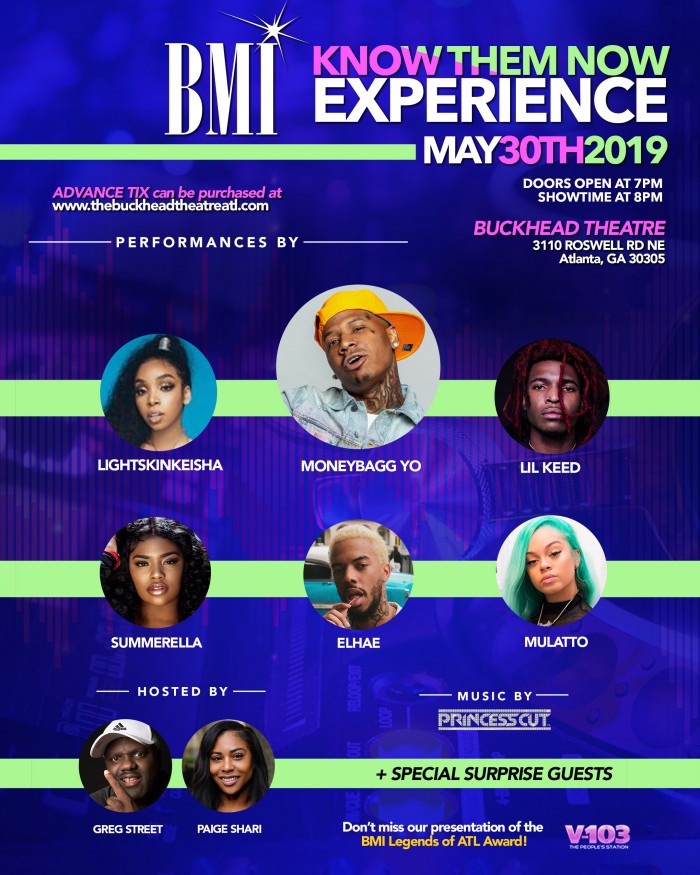 BMI Know Them Now Experience at Buckhead Theatre (3110 Roswell Road NE, Atlanta, GA), hosted by Greg Street and Paige Shari.
Doors open at 7:00 PM / Show starts at 8:00 PM
Advanced Tickets: thebuckheadtheatreatl.com
Don't miss our presentation of the BMI Legends of ATL Award!
Subscribe to BMI's The Weekly
Each week, Learn, Listen, Watch, Discover and Share with BMI! From must-see videos, to creative inspiration and dynamic playlists we're excited about, BMI's The Weekly is dedicated to delivering specially curated content designed for music creators and music fans alike!