May 18, 2019
BMI Stage @ The Hangout Festival 2018: Gulf Shores, AL
The BMI stage at the Hangout Music Festival in Gulf Shores, Alabama will feature performances during the entire festival. Come check us out, May 17-19.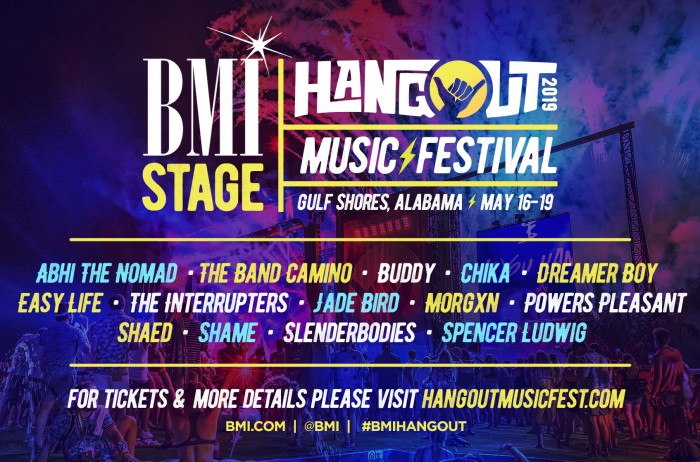 To purchase tickets and for more information about the Hangout Music Festival, visit hangoutmusicfest.com.
For more information about the BMI Stage @ Hangout, visit BMI.com
Subscribe to BMI's The Weekly
Each week, Learn, Listen, Watch, Discover and Share with BMI! From must-see videos, to creative inspiration and dynamic playlists we're excited about, BMI's The Weekly is dedicated to delivering specially curated content designed for music creators and music fans alike!