May 10, 2019
Key West Songwriters Festival: Key West, FL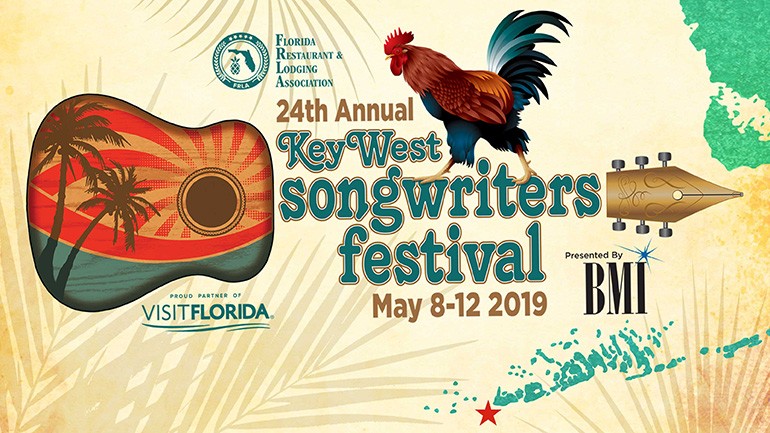 24th Annual Florida Restaurant and Lodging Association's Key West Songwriters Festival, presented by BMI, is taking place May 8-12, 2019. This year's Main Stage Duval Street Concert will feature Brad Paisley and Ryan Hurd.
HARDY will kick off the performances on Wednesday, May 8th, with other scheduled performances during the Festival by BMI Country ICON Dean Dillon, Liz Rose, Jeffrey Steele and many more.
For tickets and more information, visit keywestsongwritersfestival.com.
Proceeds from the Key West Songwriters Festival will benefit The BMI Foundation, a nonprofit that since 1985 supports the creation, performance, and study of music through awards, scholarships, grants and commissions. Sponsors include SunTrust Bank, Texas Roadhouse, and Walker Feed Company.
Subscribe to BMI's The Weekly
Each week, Learn, Listen, Watch, Discover and Share with BMI! From must-see videos, to creative inspiration and dynamic playlists we're excited about, BMI's The Weekly is dedicated to delivering specially curated content designed for music creators and music fans alike!